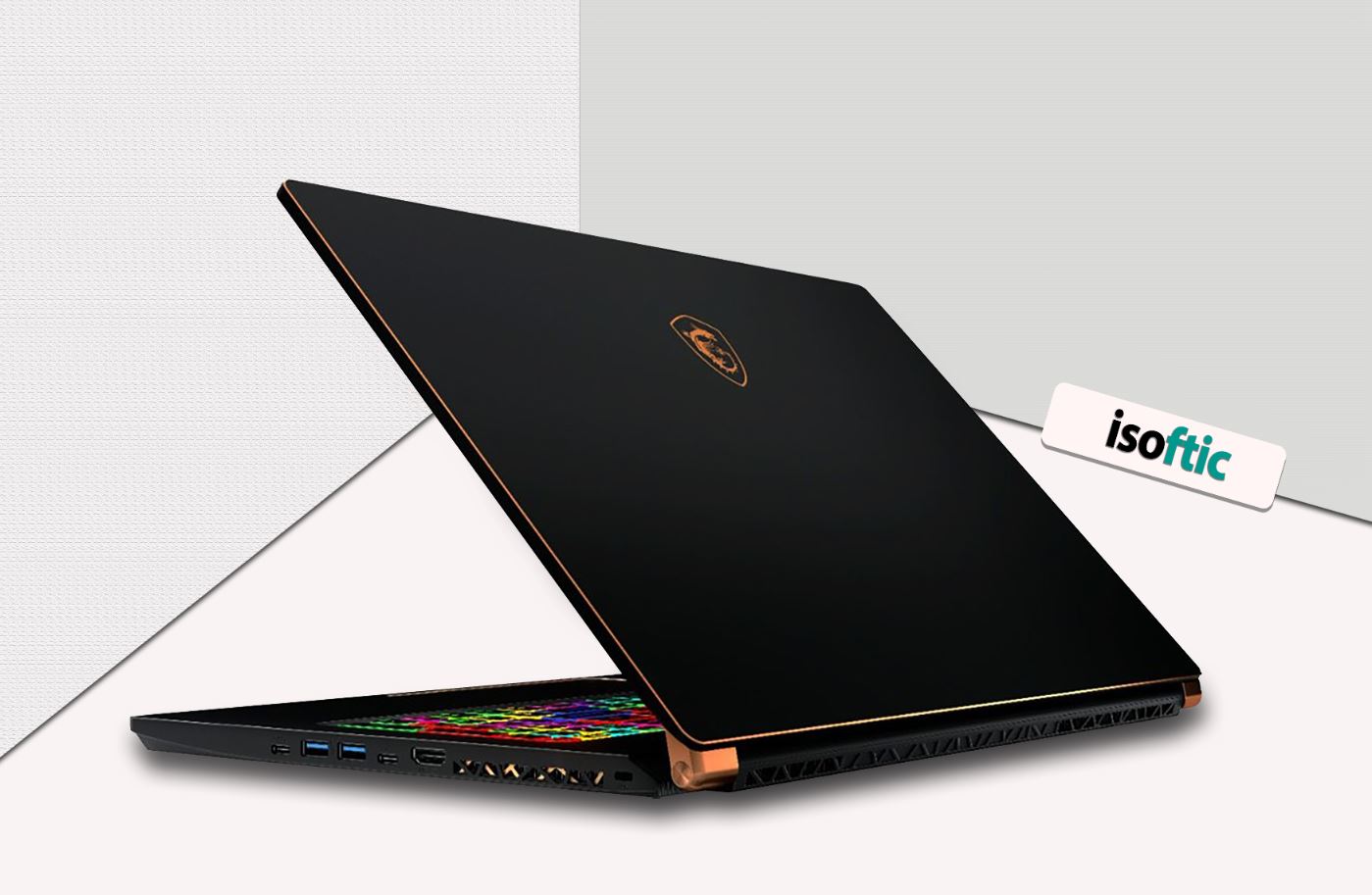 MSI GS75 Stealth, one of several new RTX-powered gaming laptops from MSI. As this monster fits into the Stealth production line, it's designed to be a slim and light portable gaming system, with the GS75 branding indicating it's their 17-inch model. Stick with me in this article to know more about the MSI GS75 Stealth.
In these specifications and reviews, we will take a look at performance, Design, Size, weight, Video memory, Display, keyboard, Port, sound overclocking, battery life, and everything else you would want to know about the laptop. And to help you decide if its a laptop you should consider buying.
BRAND
MSI
MODEL

GS75 STEALTH-243
PROCESSOR:
SPEED:
Intel Core i7-9750H
2.6GHz turbo 4.5Hz
STORAGE:
SSD:
HDD:
SSD M.2
1TB
none
PORT
Headphone Jack
Number of USB Ports
Number of USB 3.0 Type A Ports
Number of USB 3.1 Type C Ports
Number of HDMI Outputs
Number of Thunderbolt 3 Ports

YES
4
3
1
1
1
MEMORY:
SLOT:
16GB RAM, SUPPORT 64GB
2
GRAPHICS:
SIZE:
NVIDIA GeForce RTX 2070 Max-Q
8GB VRAM GDDR6
OPTICAL DRIVE
None
OPERATING SYSTEM
Windows 10 pro
BATTERY
4-cell Li-ion (Lithium-polymer)
DISPLAY:
RESOLUTION:

15.6 inch IPS PANEL
1920 x 1080 (Full HD) 144Hz
MANUFACTURER WARRANTY
1 Year
RELEASE YEAR
2019
BLUETOOTH
YES./ 5.0
SIZE
14.2 x 9.9 x 0.7 inch; W x D x H
WEIGHT
4.3 pounds
MSI GS75 Stealth -243 Review
DESIGN
This is a beautiful machine. Equipped with the sparkling sandblasted finish that encompassed a seemingly endless black space. The golden diamond-cut trim and Dragon Shield layered over the hood is a design to talk about, And the interior was just as exceptional. On getting this machine, you would be greeted by each key on the keyboard flaring up with the entirety of the RGB spectrum, as the ultra-thin bezel display gives it a very attractive look.
SIZE AND WEIGHT
The size of the laptop is 15.6inches wide, 10.2inches in-depth, and 0.7inches in Height. And the weight of the laptop is 2.28kg.
DISPLAY
Gazing upon the GS75 Stealth's 17.3-inch, 1920 x 1080 panel is like witnessing a light prism that blast one with the full force of a rainbow at 144Hz with a 3 millisecond response time. The GS75 Stealth's panel covered a high percent of the sRGB color gamut, crushing the 136-percent premium gaming laptop average.
KEYBOARD
Typing on the GS75 Stealth's SteelSeries keyboard would feel natural and satisfying, but the elongated touchpad occasionally got in the way. The keys travel at a solid 1.5 millimeters and required 71 grams of actuation force
Concerning the design, the keyboard's font is smooth in its way. And each key is individually lit by RGB backlighting, You can customize all the backlighting through the SteelSeries Engine 3 app, which is fabulously thorough but also confusing due to the numerous options scattered across the UI.
SOUND
The GS75 Stealth has Dynaudio top-firing speakers, The high quality of the sound is helped by the Nahimic audio app, which offers presets for Music, Movie, Communication, and Gaming. Although it doesn't have a full equalizer, it lets you customize the presets individually with settings like Voices, Bass, Treble, and Surround Sound, which is much simpler for non-audiophiles.
PROCESSOR
In terms of CPU performance, It does depend on the workload, but the GS75 is a little slower on average, especially in longer workloads, where it's about 6 percent behind. With that said, it's a little faster shorter tasks like 7-Zip and MATLAB so this isn't a bad result overall, it's just can't sustain as high performance for as long as some of the beefier laptops out there.
GRAPHICS
This sleek monster is powered by an Nvidia GeForce RTX 2070 Max-Q GPU with 8GB of VRAM, which can run Battlefield V at 57 frames per second on Ultra settings at 1080p (ray-tracing on). The Rise of the Tomb Raider benchmark (at Very High, 1080p), the GS75 Stealth hit 65 fps, sliding past the 61-fps premium gaming laptop average.
STORAGE
MSI's 1TB SSD can copy 4.97GB of data in just 6 seconds for a rate of 848 megabytes per second, surpassing the 544 premium gaming laptop average, which is an excellent mark for the SSD type.
PORT
With a gaming laptop this thin as the GS75 Stealth, it delivers a decent variety of ports. On the left lies the power jack, an RJ45 port, one USB 3.1 port, a microSD card slot, and separate headphone and microphone inputs. The right holds space for a security lock slot, an HDMI port, one USB Type-C port, two USB 3.1 ports, and one Thunderbolt 3 port.
MEMORY
it's dual-channeled SO-DIMM slots with 32GB ddr4-2666 RAM, can be upgraded to a maximum of 64GB.
BATTERY
MSI has equipped the GS75with an 80.25 Wh battery, this unit lasted for 5:57 hours in the Wi-Fi test. The GS75 also lasted for 6:50 hours in the H.264 looped video test, where a short film Big Buck Bunny was running on a loop at 1080p. Overall, the GS75 has exceptional battery life for a 17.3-inch gaming laptop. This review unit even managed to outperform its predecessor, the GS75 8SG Stealth.
CONCLUSION
The GS75 Stealth's design is impressive and packs a mind-blowing amount of power into a 0.7-inch thin chassis. And also what I find stunning is the fact that the GS75 Stealth's display is such an improvement over its predecessor's, and that those vibrant visuals are paired with great audio. However, all that power comes at the cost of battery life, and the laptop gets very hot.
However, if sleekness is your priority, MSI GS75 Stealth is one of the best light and slim premium gaming laptops you can buy.