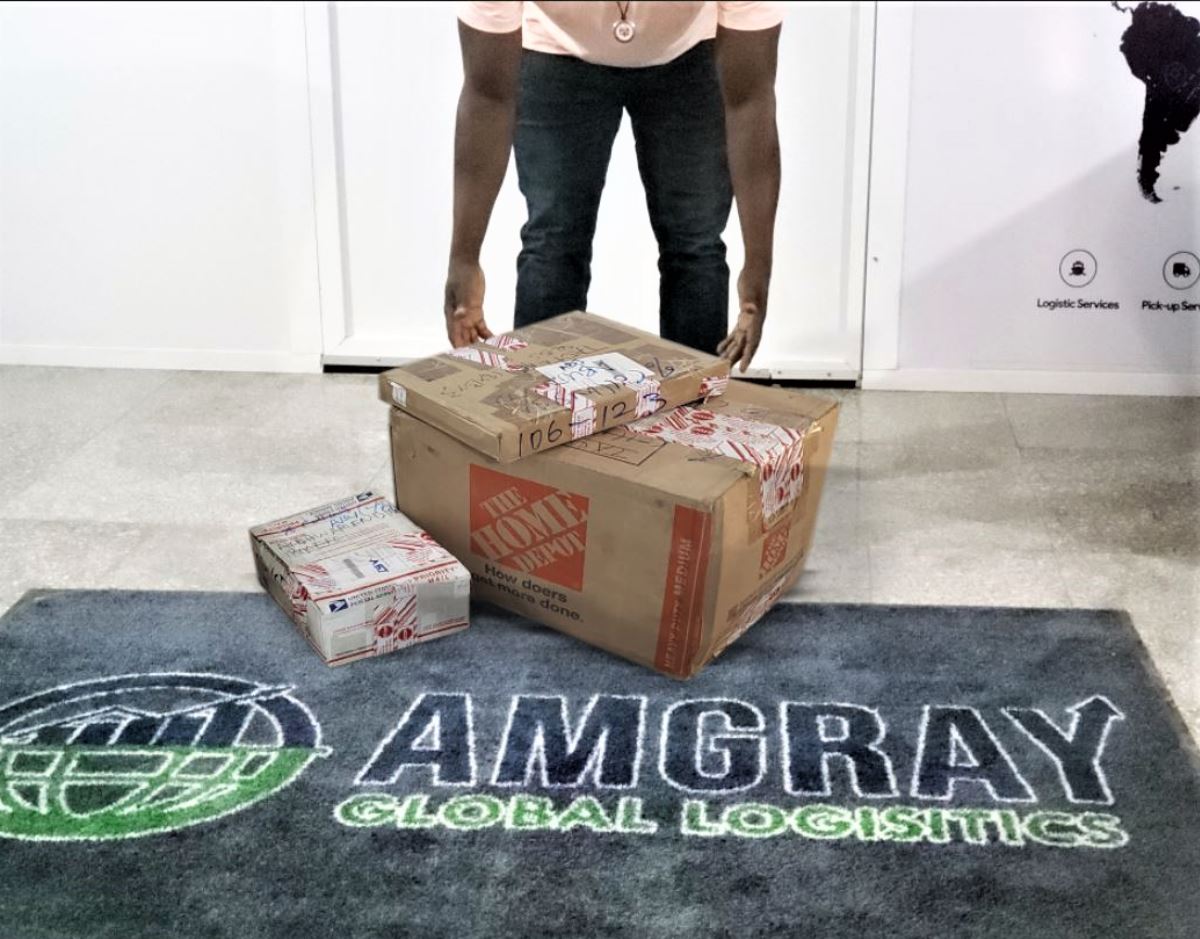 Amazon and eBay are some of the most popular shopping websites where individuals and businesses can buy and sell new or used items.
The majority of us are not fully familiar with how to buy items from Amazon, eBay, or any online stores in the USA and have them delivered to you here in Nigeria.
This guide will show you how to buy from Amazon and eBay and ship to Nigeria or any online stores in the USA. and also how you can get your items delivered to your doorstep in Nigeria.
This article is written for most Nigerians who find it difficult to buy on Amazon or eBay or sometimes get scammed and confused with the process. If you do importation this post is for you.
While Nigeria stores online have their advantage, the advantages derived from online stores located in the U.S. can not be compared to those online stores in Nigeria and these include but not limited to buying new and used items at very cheap and affordable rates.
The only disadvantage with Amazon and eBay global shipping to Nigeria is the shipping fee which is always on the high side.
How To Buy On Any Online Store In U.S. (Amazon, eBay, Bestbuy, Walmart Etc )And Ship To Nigeria
There are several ways this can be done but we would prefer using a dollar master card or naira master to buy from eBay and Amazon, though, naira master card has limitations of $100 per month spending.
This naira card limitation is no longer a problem as Amgray Logistics has made payment easy. They can help you purchase your items on any online store in the U.S. like Amazon,eBay, BestBuy, Walmart, etc and you pay in naira equivalent. This method is better because the currency seen on their site is USD.
Note: To shop on any online store in U.S. you will need to register with your name and email address and select a password. Once you have put in the details required, click on the "Register" button at the bottom of the screen.
Amgray: how to get a free US warehouse address to ship from the USA to Nigeria
It's so heartbreaking the horror experience most mini importers had with several freight and forwarding companies in the U.S, even the ones that claimed they can render swift delivery services(5-7 working days) ends up taking up to 2- 3months before goods are delivered. Some end up been a fraudulent shipping company and claimed that items were fraudulently purchased and ends up been seized.

After various attempts of using different logistics companies to bring goods from the U.S.to Nigeria and they all failed, I bombed the internet looking for a company to bring down some items like phones and computer accessories.
I came across Amgray logistics and I did research about them and I check their Instagram and Facebook pages adding with their Google reviews. I was satisfied with what I saw. Though I was skeptical about their services, I called their contact number, it was the Abuja office in Rock Of Ages Mall, Jabi and I visited. I discovered they have ocean service which I already have in mind to use in shipping my car in the nearest future. I was asked to register on Amgray Logistics.
I purchased my first apple product (used iPhone 7 plus) for $300 at the rate of N360 per dollar and some computer accessories like lithium items on eBay.
The sellers shipped and some of the items delivered on Wednesday and Thursday. "At times, you will need to remind the seller to ship on time via eBay message so that item will get to the warehouse before Friday".
On Friday night, I received an update from Amgray that my item has been shipped via email
They promised 2 – 3 working days shipping from the USA to Nigeria and that they ship every Friday in a week.
I got a message from Amgray Logistics to make a payment on Thursday that my item has arrived Lagos Nigeria and ready for pick up and I called immediately because I stay in Abuja, it was the Lagos Office in Ikeja, Computer Village. I frighten though I was informed that my item will be waybill to Abuja through air flight at no extra cost, I couldn't believe it until I went to the Amgray office in Abuja for pickup.
I got my item delivered to me on the 5th working day been Thursday which I felt was fair enough.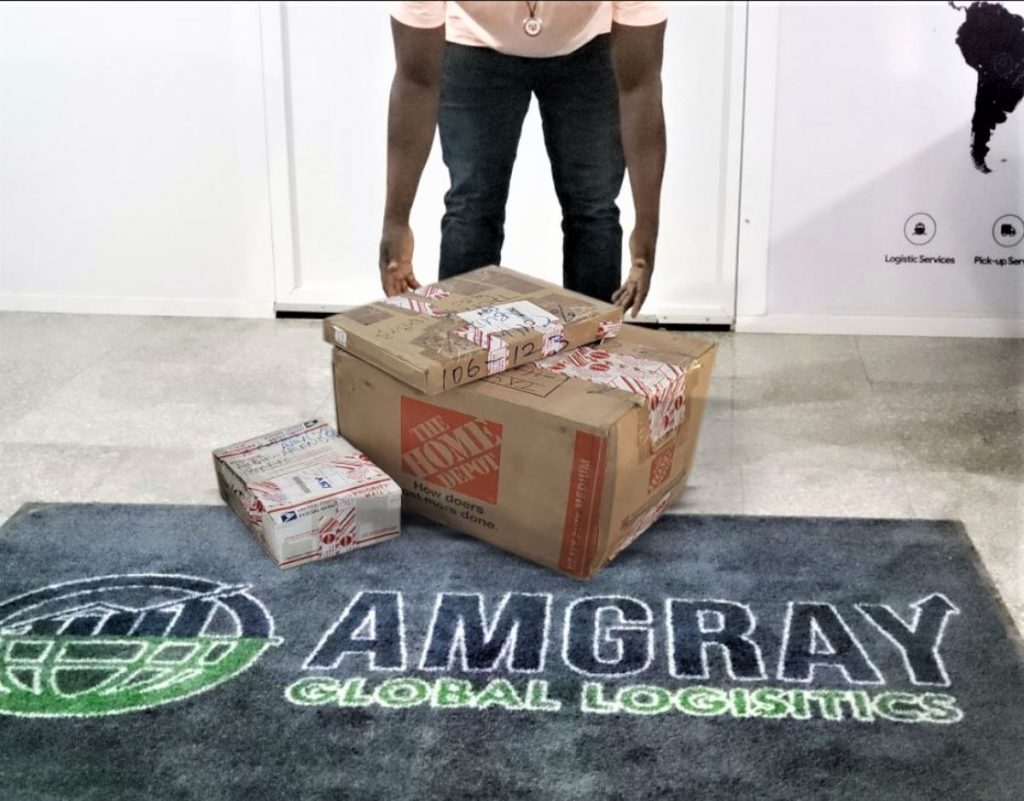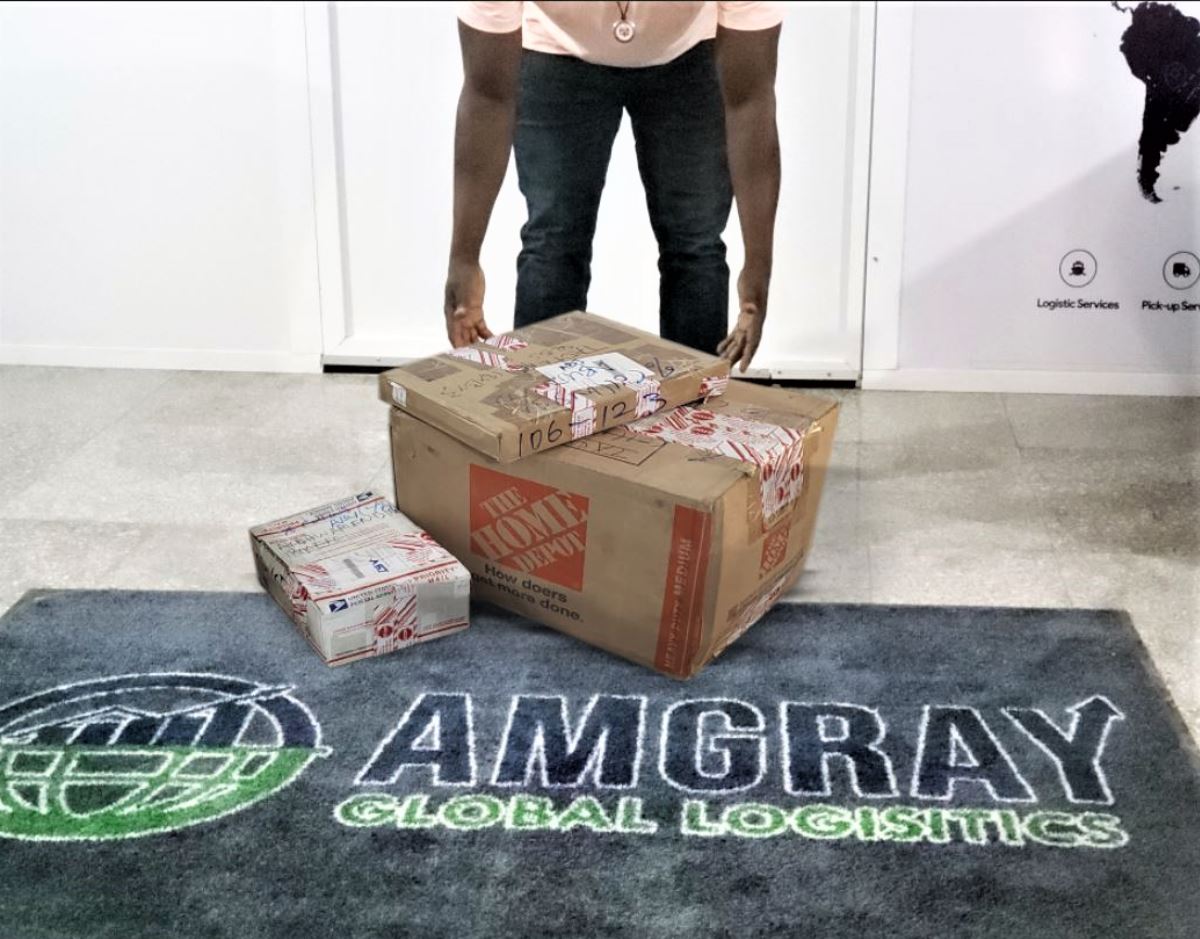 Amgray: How to get your free U.S. warehouse address to ship to Nigeria

Step 1: Go to Amgray and sign up (Your legal full name, Email address, phone number, and valid ID). Your valid ID could be your voter's Card, National ID card, Drivers' License, or International Passport.
After successful registration, a free U.S address will be automatically assigned to you.

Step 2: Login and go to your dashboard under my freights and locate your unique U.S. warehouse address assigned to you in your name.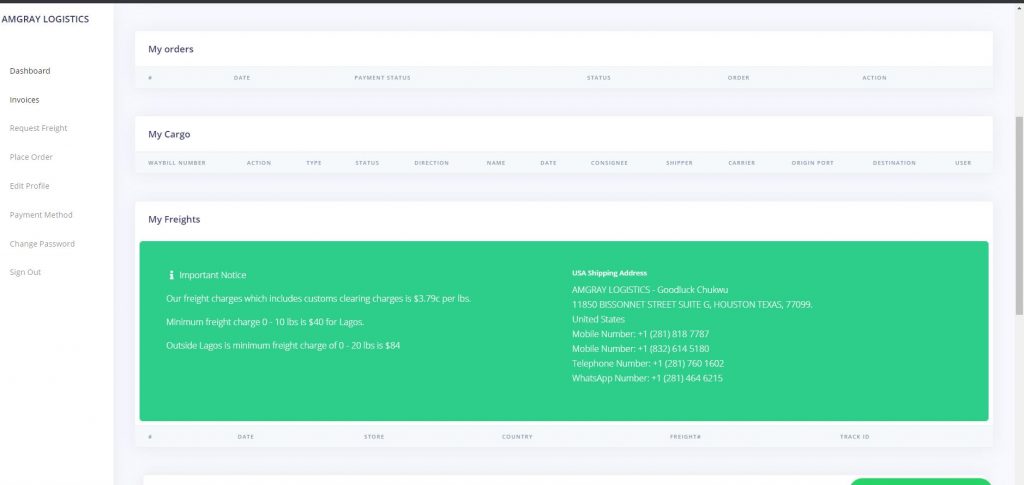 Step 3: After you must have registered on eBay or any online store in U.S. Search for the item you want to purchase and add it to your cart.

Note: You will be asked to type in your payment details. eBay and most online U.S. uses PayPal, master card, and visa card – If you already have a PayPal account, you can just log in to make the payment
Step 4: Under shipping address, type in your first name, last name as it is in the Amgray dashboard. See the screenshot below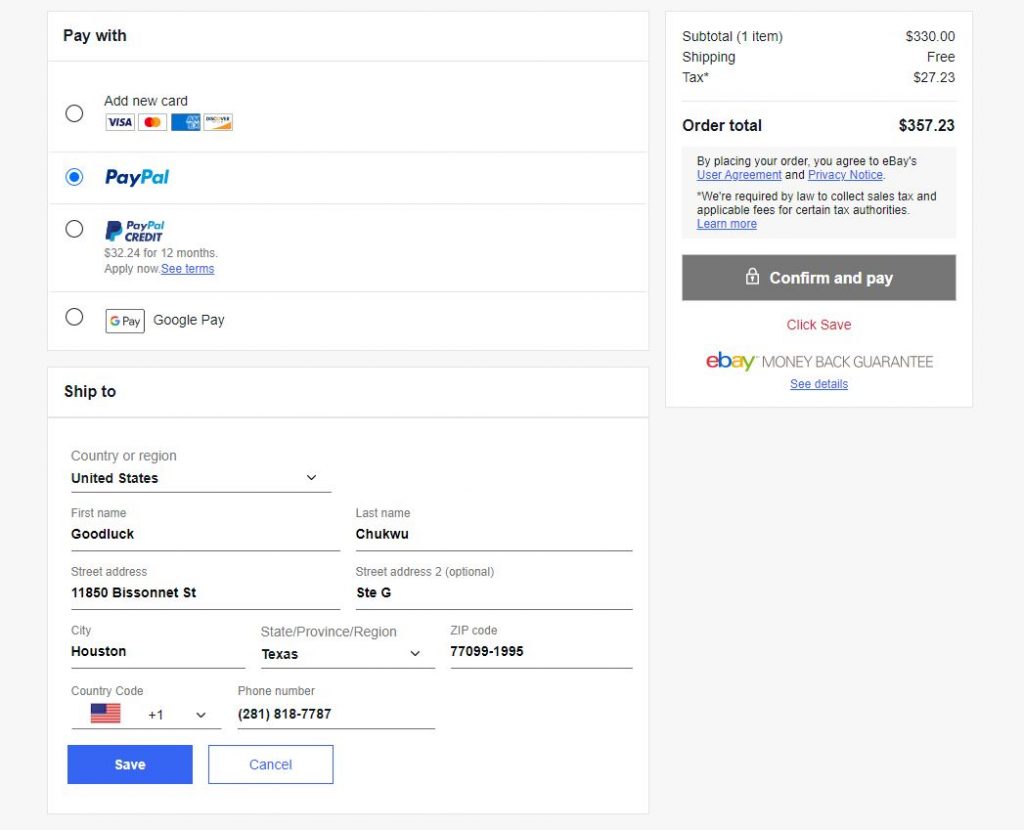 Step 5: Once you have paid for your item, some seller take 1-3 days to ship, immediately the seller ships, a tracking number will be provided that you would be using to track your item until it gets to Amgray warehouse. You will be notified via the email address you provided during registration.
Conclusion: The items Amgray received that week will be shipped on Friday but if your item arrives at the warehouse on Friday it will be shipped the next Friday.
In case you didn't receive an update on time regarding your package via email, they have a 24/7 WhatsApp number/call +234-9057718505 you can reach them to make an inquiry concerning your package.