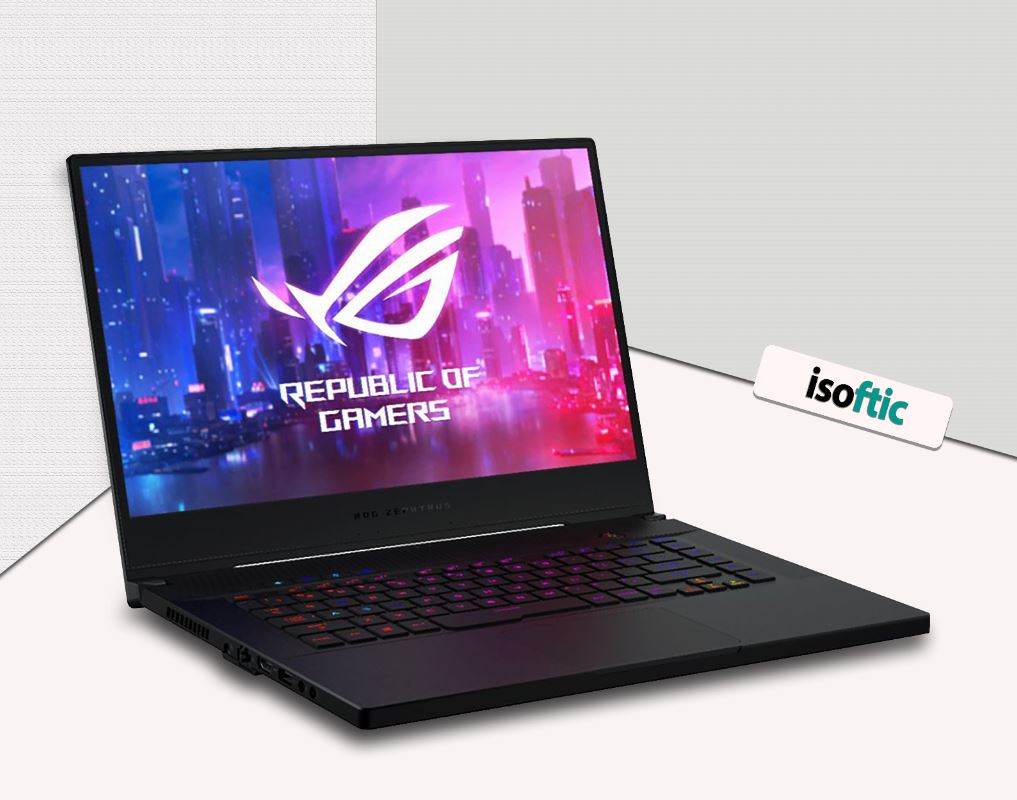 There are two sides to an exceptional gaming laptop: gigantic systems that offer raw power like the Alienware Area-51m and those that blend portability with gaming readiness. If you're more interested in the second option, then the Asus ROG GU502GV is worth a look. This thin gaming rig hits the right marks with its pleasant and lightweight design, an enjoyable keyboard, and a colorful 144Hz display. But, like most thin gaming systems, there are some trade-offs to deal with.
In these specifications and reviews, we will take a look at performance, Design, Size, weight, Video memory, Display, keyboard, Port, sound overclocking, battery life, and everything else you would want to know about the laptop. And to help you decide if its a laptop you should consider buying.
ASUS – ROG GU502GV Specifications
BRAND
ASUS
MODEL
GU502GV-BI7N10
PROCESSOR:
SPEED:
Intel Core i7-9750H
2.6GHz turbo 4.5Hz
STORAGE:
SSD:
HDD:
SSD M.2
1TB
none
PORT
Headphone Jack
Number of USB Ports
Number of USB 3.0 Type A Ports
Number of USB 3.1 Type C Ports
Number of HDMI Outputs

YES
4
3
1
1
MEMORY:
SLOT:
16GB RAM, SUPPORT 32GB
2
GRAPHIC:
SIZE:
NVIDIA GeForce RTX 2060
6B RAM GDDR6
OPTICAL DRIVE
None
OPERATING SYSTEM
Windows 10 pro
BATTERY
RUNTIME
4-cell Li-ion battery
6Hrs
DISPLAY:
RESOLUTION:

15.6 inch IPS PANEL
1920 x 1080 (Full HD) 144Hz
MANUFACTURER WARRANTY
1 Year
RELEASE YEAR
2019
BLUETOOTH
YES./ 5.0
SIZE
14.2 x 9.9 x 0.7 inch; W x D x H
WEIGHT
4.3 pounds
ASUS – ROG GU502GV REVIEWS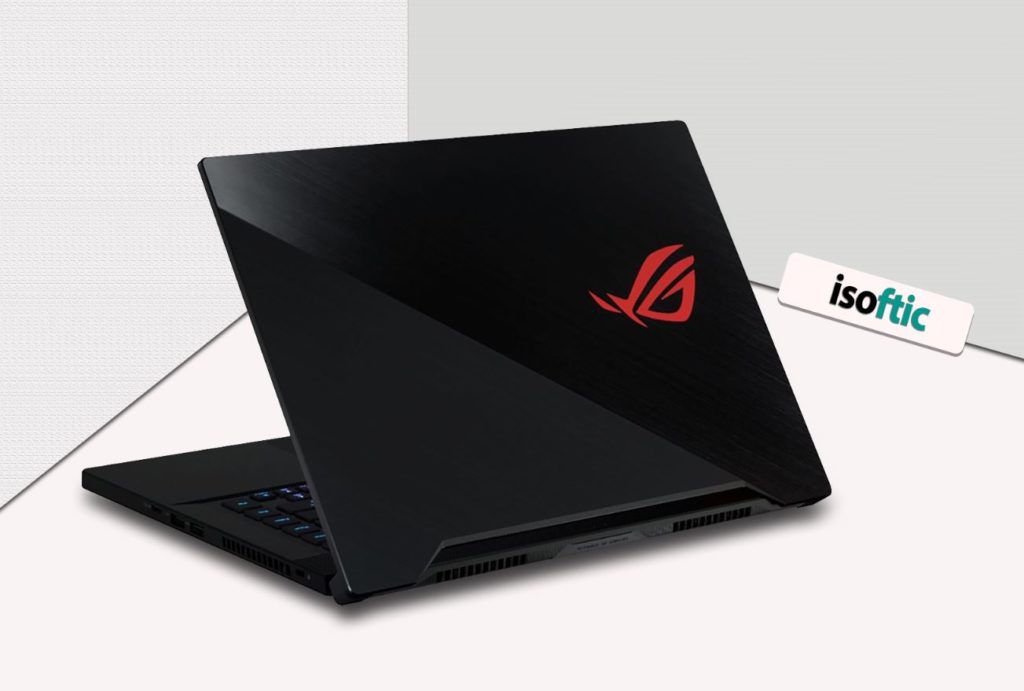 DESIGN
The ROG GU502GV various shades of black and stylish sharp lines give it a menacing yet elegant appearance. When turned on, a piercing red Asus eye logo glows against the notebook's black, diagonally-cut brushed-metal lid, which has a barely noticeable two-tone finish. When closed, a notch on the bottom of the lid reveals a stippled deck with LED indicators for battery life, power, and hard-drive status.
The first thing you'll notice when you open the lid is very thin bezels framing three sides of the laptop's 15-inch display. Just as noticeable is the thick bottom bezel, where Asus placed microphones and the ROG Zephyrus logo.
SIZE AND WEIGHT
The size of the laptop is 360mm wide, 252mm in-depth, and 18.9mm in Height. And the weight of the laptop is 1.9kg.
DISPLAY
The ROG GU502GV's 15.6-inch, 1080p has a striking display of colors and has a 144Hz refresh rate for smoother video playback and gameplay, but the matte panel could be brighter.
The GU502GV's display reproduces 152% of the sRGB color gamut, which means it offers wider color coverage than the G7 15 (114%), Legion Y740 (112%) and GU501 (115%). The mainstream gaming laptop category average is only 112%.
KEYBOARD
The GU502GV's keyboard offers 1.3 millimeters of key travel, but better than most thin-and-light laptops. The keys are generously sized and there's enough space so they won't feel cramped or jam-packed to people with large hands. However, a fairly high actuation force of 80 grams does make the keys feel slightly stiff.
An angled spacebar adds to a keyboard gamer aesthetic, which is magnified when you turn on the attractive per-key RGB lighting. You can customize the lighting from Asus Armoury Crate software. While the options are fairly basic, it still brings different effects, like Strobe and Rainbow to its users.
SOUND
The bottom-firing speakers on the GU502GV are loud enough to fill a quiet, medium-sized room. This is quite good enough for a rig as thin and light as the GU502GV.
PROCESSOR
The Asus GU502GV might be mid-range, but it has a notable piece of new hardware – Intel's Core i7-9750H. A successor to the Core i7-8750H, the Core i7- 9750H ups the base clock from 2.2GHz to 2.6GHz and ups the maximum Turbo Boost clock from 4.1GHz to 4.5GHz. The SmartCache is also increased, from 9MB to 12MB.
GRAPHICS
It comes with the RTX 2060 graphics chip with 8GB of GDDR6 memory. The RTX 2060 is fine. It plays Fortnite, Civilization VI, and Battlefield V at 60 frames per second or better, with the resolution set to 1080p and all the details ramped up. That's not bad! It shows this laptop can tackle almost anything you throw at it.
STORAGE
The GU502GV rebounded on a File Transfer test, duplicating 4.97GB of mixed- media files in 13 seconds for a rate of 391.5 megabytes per second. The laptop's 1TB M.2 PCIe 3.0 SSD is faster than the storage in the G7 15 (256GB M.2 PCIe NVMe SSD + 1TB HDD, 127 MBps), ROG GU501 (128GB PCIe m.2 SSD +1TB HDD, 231 MBps) and the average mainstream laptop (382.5 MBps).
PORT
The ROG GU502GV has a good variety of ports. On the right side are a USB 3.1 Type-C port, two USB 3.1 Type-A ports, and a lock slot. The left side houses an RJ45 Ethernet port, an HDMI 2.0 input, a third USB 3.1 Type-A port, and separate headphone and mic jacks.
I wish Asus had included a Thunderbolt 3 port for super-fast transfer speeds.
MEMORY
It has 16 GB of DDR4 2666MHZ RAM soldered in the motherboard and has a free slot for later upgrade which is expandable to 32gb to allow for greater multi­tasking.
BATTERY
I knew this would be a bit of an issue. Because it packs so much power into such a thin chassis, the GU502GV lasted only 3 hours and 7 minutes on the Laptop Mag battery test, which involves continuous web-surfing over Wi-Fi at 150 nits of brightness. But with your power brick with you always, power shouldn't be a problem.
CONCLUSION
The Zephyrus GU502GV doesn't have a webcam, it runs warm in performance, while good, lags behind some competitors. None of these are major issues, which is why we still recommend the GU502GV if you need to game on the go.
The ROG GU502GV is a great laptop. Yes, the GU502GV has a sleek design, a bright colored 144Hz display and a comfortable keyboard for gaming or writing reports. But the laptop's slim chassis is marred by insufficient cooling and surfaces that trap dirt, and the matte screen could be brighter. Overall it's a good deal for its current performance and price range.