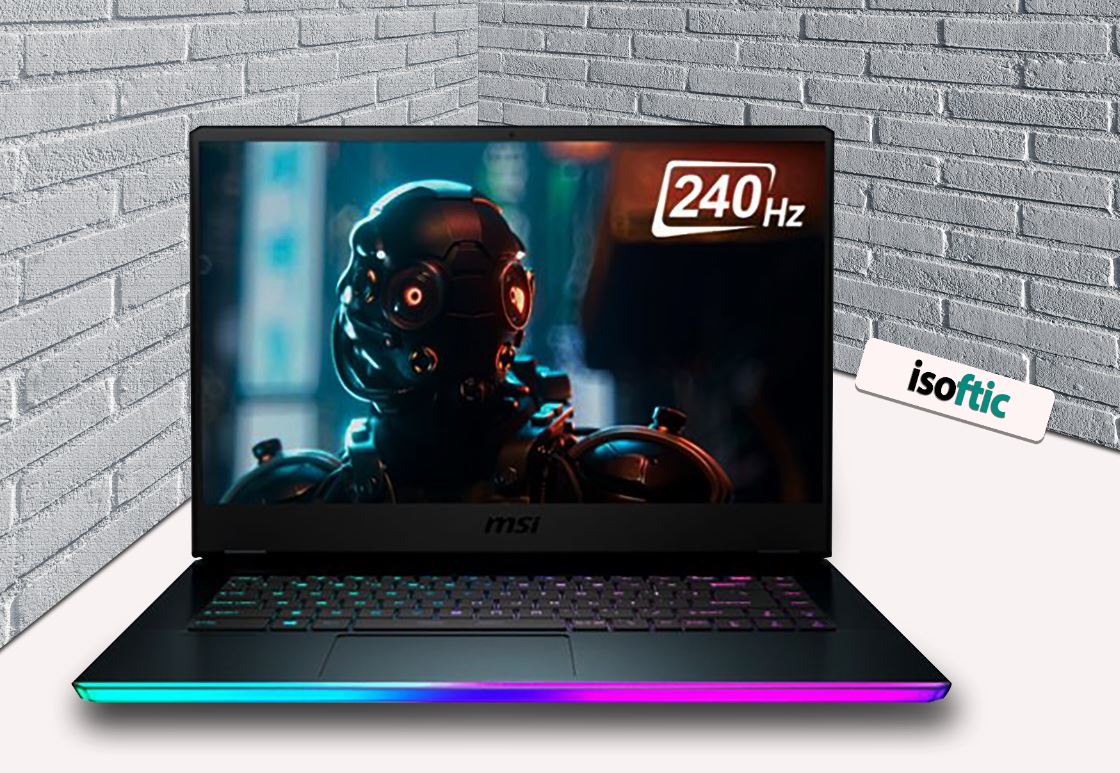 MSI is improving most of their gaming notebooks lineup for 2020, with refurbished editions of the ultraportable GE series, the performance GS models, and the budget-friendly GF65 Thin lines.
The whole idea is based on the same principles as the ultraportable performance laptop with exquisite design. But this time around in a redesigned case. The previous GS65 case felt rather weak and squeaky compared to this model, despite MSI's efforts to strengthen it in the 2019 update. But this MSI-GE66 seems to be promising.
In these specifications and reviews, we will take a look at performance, Design, Size, weight, Video memory, Display, keyboard, Port, Processor, sound, overclocking, battery life, and everything else you would want to know about the laptop. And to help you decide if its a laptop you should consider buying.
MSI-GE6610SFS Specifications:
BRAND
MSI
MODEL
GE66 10SFS
PROCESSOR:
SPEED:
Intel Core i7-10750H 6-Core Processor 12M Cache
STORAGE:
SSD:
HDD:
SSD M.2
1TB NVMe SSD (Upgradeable).
none
PORT
Headphone Jack
Number of USB 3.0 Type A Ports
Number of HDMI Outputs

YES
3

1
MEMORY:
SLOT:
16GB DDR4 2666MHz (Maximum 64GB)
2
GRAPHIC:
SIZE:
NVIDIA® GeForce® RTX 2070 SUPER™
8B RAM GDDR6
OPTICAL DRIVE
None
OPERATING SYSTEM
Windows 10 Home, 64-Bit
BATTERY
4cell (99.9Whr) Li-Polymer
DISPLAY:
RESOLUTION:

15.6″
FHD, Anti-Glare Wide View Angle 300Hz 3ms
MANUFACTURER WARRANTY
2 Years MSI Warranty
RELEASE YEAR
2019
BLUETOOTH
YES./ 5.0
SIZE
14.1  x 10.5  x 0.9 inch; W x D x H
WEIGHT
5.25pounds
MSI-GE66 10SFS REVIEW DESIGN
The GE66's new build is slightly rectangular, it's also marginally thicker and more prominent than before, but cleaner as well, with a beautiful and vibrant grey color accent and faintly integrated branding elements added, a dark MSI logo under the screen and a dark Dragon Shield on the lid. The entire frame is made with plastic, which is well built without too much flex. This system also brought with it a beautiful plastic glass frame that illuminates a flow of RGB colors in front of it, making it very pleasing to the eyes.
SIZE AND WEIGHT
The size of the laptop is 14.09 inches wide, 10.51 inches in-depth, and 0.92 inches in Height. And the weight of the laptop is 2.38 kg.
DISPLAY
The display on this machine is a 1080p 15.6-inch display; you can spec it up from a 144Hz to a 240Hz and also up to a jaw-dropping 300Hz. Much cant be said about the color accuracy because the review unit used was a 60Hz panel. Still, it seemed good enough and was bright during battlefield V gameplay. The bezel on the sides of the screen was pretty thin, but those by the top and bottom parts of the screen were a little bit thicker.
KEYBOARD
The keyboard is not bad at all, you can type comfortably and faster with it, but I do find it a bit mushy. The key travel distance is decent enough and does not require too much actuation force on them. The trackpad is made of plastic also, is quite small and not as accurate as other trackpads in the market today.
SOUND
The sound of the MSI GE66 is not that great; the speakers are mounted underneath the system. So if you are hoping to do a lot of gaming or sound- related work on this system, then you would want to get a headset for that.
PROCESSOR
keep in mind the GE66 is only available with either a Core i7-10750H (6Core) or an i9-10980HK (8Core), and not with the 8Core i7-1-875H processor included on most other ultraportables laptops, so you're upgrading to the i9 for those 8Cores, thus end up paying a significant premium that could make the GE66 less competitive than some of the other options.
GRAPHICS
Gamers can now enjoy an uninterrupted playing experience as MSI also packed the systems with the latest NVIDIA GeForce RTX 2070 SUPER™ series GPUs, ensuring high-quality graphics and improved user experience.
STORAGE
The storage features a dual PCIe slot and comes with 1TB, which can be upgraded. It is also quite fast and would deliver a great deal of performance on heavy workloads even with higher thermal reading.
PORT
Now looking out for port configuration, we've got some on the back featuring a power connector, an HDMI port, RJ45 port, USB type C port, which also acts as a display port, and lastly on the back is a mini display port. On the right-hand side, we have 2 USB 3.0 port and an SD card slot, and on the left-hand side, we have 1 more USB 3.0 port, USB type C port, and lastly, an audio jack port.
MEMORY
it's dual-channeled slots with 16GB ddr4-2933MHz RAM, can be upgraded to a maximum of 64GB.
BATTERY
The MSI GE66 features a 99Whr battery, which is vast, it can last for about 6Hrs 30min for normal usage, but the system doesn't last for long when gaming with just the battery. Its always better to keep it plugged in when gaming.
CONCLUSION
All in all, this is an excellent device if you ask me, but while all the details are not out yet, the GE66 has been able to redefine two of the main GS65's issues: build quality and thermals problems. If a tuned fan-profile, easier hardware access, improved quality control, and more competitive pricing could be done to this unit, then it could get very close to the top contenders in its class in 2019.