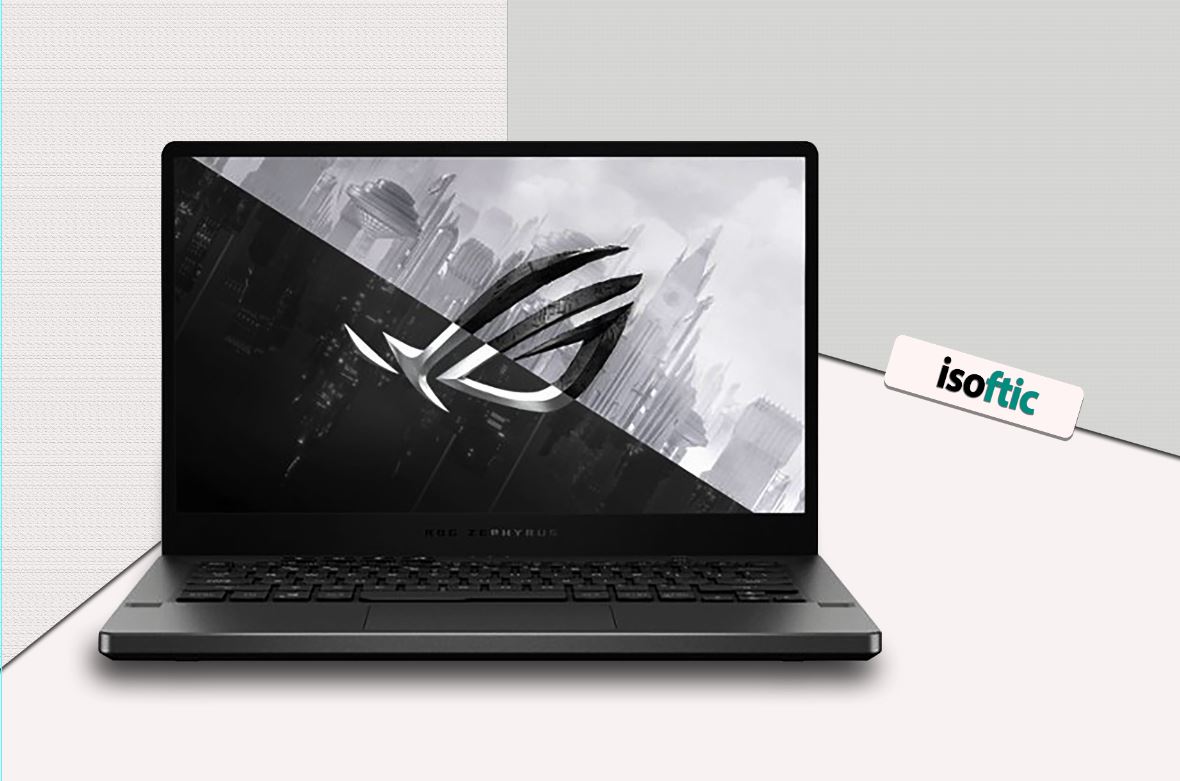 The Asus ROG GA401IH is a special kind of gaming pc that proves that gaming laptops can have good battery life. There's almost no task that this system can't deliver. On buying this unit, you'll get the new capable AMD Ryzen 7-4800HS processor combined with Nvidia GeForce GTX 1650 GPU. Besides, it comes with a fast SSD, a bright 14-inch 120Hz display, a comfortable keyboard, and loudspeakers packed into an elegant magnesium alloy chassis. I can say this system is a near-perfect gaming laptop.
ASUS GA401IH-BR7N2BL SPECIFICATIONS:
BRAND
ASUS
MODEL
GA401IH-BR7N2BL
PROCESSOR:
SPEED:
AMD 3rd Generation Ryzen 7-4800HS
2.9Ghz
STORAGE:
SSD:
HDD:

M.2 NVMe 512GB SSD
PORT
Headphone Jack
Number of USB 3.0 Type A Ports
Number of HDMI Outputs

YES
2
1
MEMORY:
SLOT:
8GB DDDR4 SDRAM @3400Mhz.
2
GRAPHIC:
SIZE:
Nvidia Geforce GTX 1650
4GB VRAM
OPTICAL DRIVE
None
OPERATING SYSTEM
Windows 10 Home, 64-Bit
BATTERY
lithium-ion battery @10Hrs
DISPLAY:
RESOLUTION:
14Inches
1920 X 1080 FHD.
MANUFACTURER WARRANTY
1 Years
RELEASE YEAR
2019
BLUETOOTH
YES./ 5.0
SIZE
8.7 in x 12.8 in x 0.7 in ; D x W x H
WEIGHT
3.64 pounds
ASUS GA401IH-BR7N2BL REVIEW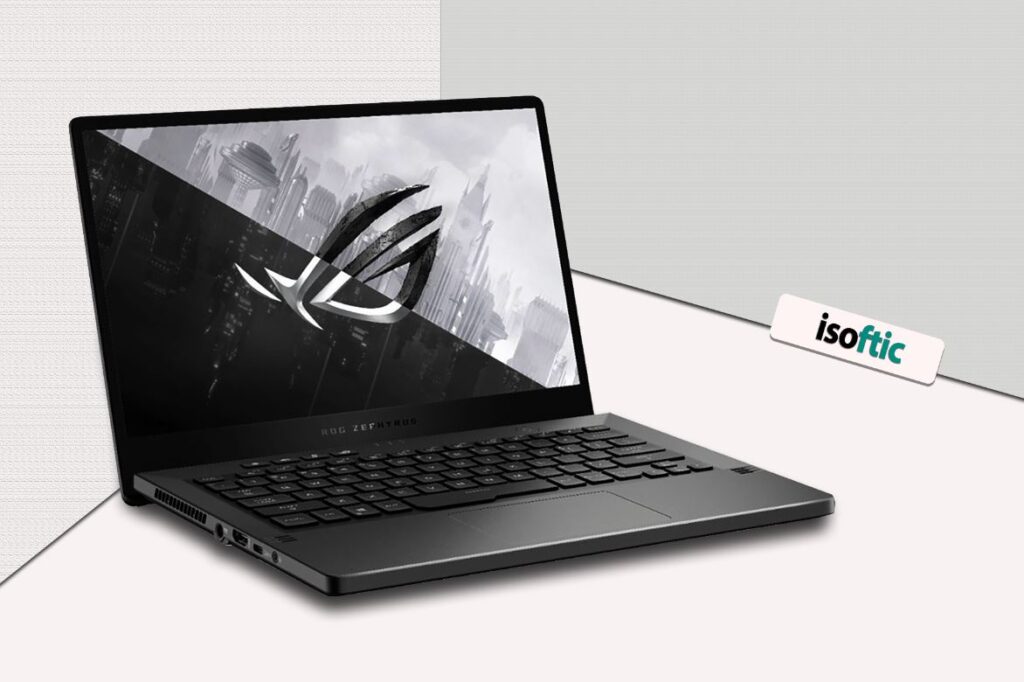 DESIGN
The ASUS ROG GA401IH has grill cutouts on the left side and also on the right side of the deck for the front-firing speakers, with a wicked white backlighting a keyboard can have. The bezels on display are comparably narrow and note; this unit has no webcam. A fingerprint sensor is built on the power button (For some additional security).
SIZE AND WEIGHT
The size of the laptop is 12.8 inches wide, 8.7 inches in-depth, and 0.7 inches in Height. And the weight of the laptop is 3.64 pounds.
DISPLAY
The Asus 1920 x 1080 panel brings a 120Hz refresh rate with AMD FreeSync to the table, which eliminates screen tearing during gameplay. According to the colorimeter test, the Zephyrus had 117% of the sRGB color gamut, surpassing the mainstream gaming laptop average. Attaining 323 nits of brightness, this Zephyrus display collapses the category average of 287 nits.
KEYBOARD
The keys provide charmingly deep travel and have convenient actuation force. Asus saved some bucks by using a white backlit keyboard, and, as I said earlier, it does not look good. The keyboard font remains the same (edgy font) that Asus always use on all of their keyboards.
SOUND
The speakers on this thing are outstanding, powered by Dolby Access software, the two top-firing speakers blew me away. You can customize and do a lot of changes with the Dolby Access software, which provides a whole array of settings. It also has some custom presets that you can customize with full EQs.
PERFORMANCE
The Ryzen 7 4800HS processor which hosted 40 Google Chrome tabs and four 1080p YouTube videos without a problem. From the Geekbench performance test, the Zephyrus AMD CPU scored 30,181, which smashed the 20,995 mainstream gaming laptop average. Stuffed under the chassis of the Zephyrus is an Nvidia GeForce GTX 1650 GPU with 4GB of VRAM. The gameplay of Doom Eternal ran at 90 (fps) in 1080p while it was set to Ultra.
STORAGE
The Asus Zephyrus 512GB SSD copied 4.97GB of mixed multimedia data in 4.5 seconds, translating to a transfer rate of 1,131 Mb/s, which doubles the category average (493 MBps).
PORT
The Zephyrus G14 brings several ports option to its users but does not come with a Mini DisplayPort, which might not be a problem for most people. On the left side, houses an HDMI 2.0b port, the power jack, a headphone jack, and one USB Type-C port. While the right side has another USB Type-C port, two USB 3.2 ports, and a Kensington lock slot.
MEMORY
it's a dual-channeled slot with 8GB DDR4-3400 SDRAM.
BATTERY
Even with this high performance in this system, what makes is unique is its long battery life. After the Zephyrus was used continuously to surf the web over Wi-Fi at 150 nits of brightness, its battery died after about 10 hours and 32 minutes of usage. This makes it the longest-lasting gaming laptop battery you can get at this time. Almost three times as long as the 4:26 mainstream gaming laptop average.
CONCLUSION
Do you want a gaming pc with excellent performance and also with high battery life? And not to forget the bright display coupled with a comfortable keyboard and loudspeakers? This is the system for you then, its really a bang for your bucks. Conclusively, between its impressive AMD performance and extraordinary battery life, the Zephyrus G14 is a gaming laptop to get.