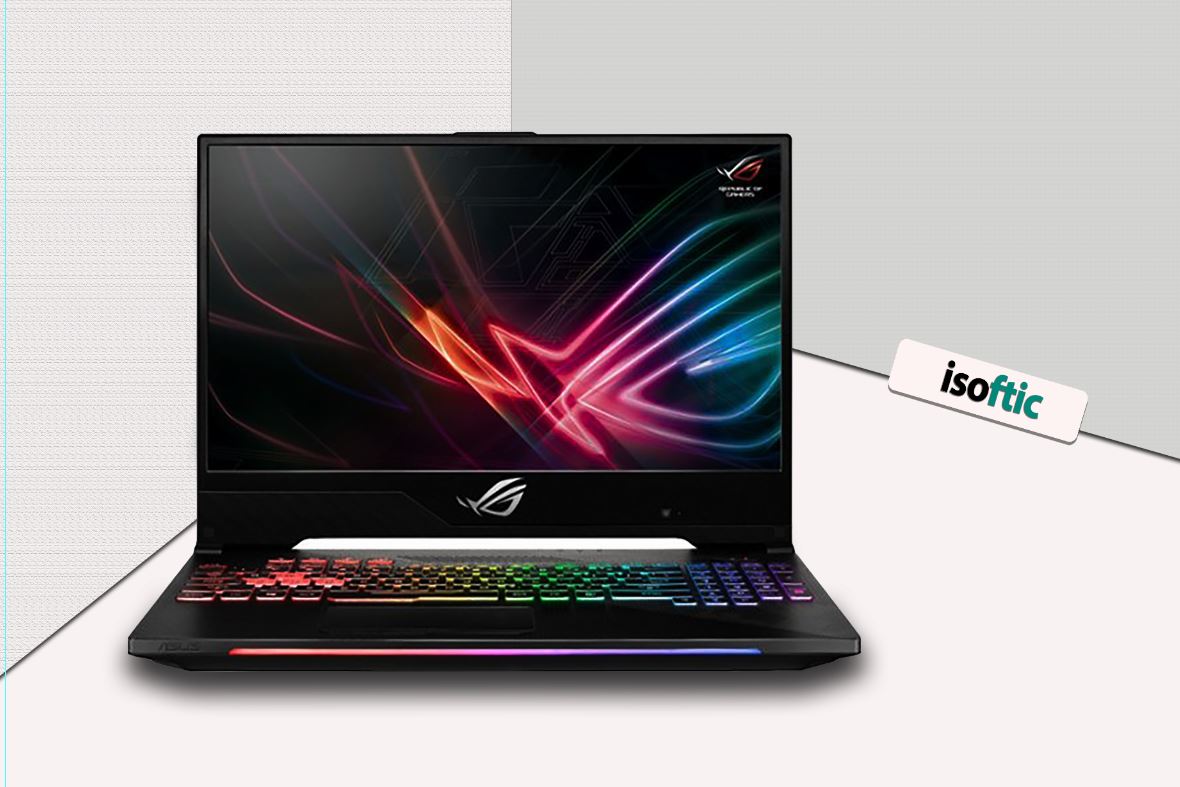 As NVIDIA announced its next-generation RTX GPU, it was imminent for gaming laptop manufacturers to come out with upgraded products. Apart from the Scar II's extraordinary power, it also features a colorful 15-inch display that runs at a fluent 144Hz and an attractive keyboard layout with perfect RGB lighting. Stick through the rest of the article to find out what makes the Asus ROG Strix Scar II a near-perfect gaming laptop.
ASUS GL504GW-DS74R SPECIFICATIONS:
BRAND
ASUS
MODEL
GL504GW-DS74R
PROCESSOR:
SPEED:
Intel 8th Generation Core i7 8750H @ 2.2Ghz
STORAGE:
SSD:
HDD:

M.2 PCIe 512GB SSD
None
PORT
Headphone Jack
Number of USB 3.0 Type A Ports
Number of HDMI Outputs

YES
3
1
MEMORY:
SLOT:
16GB DDR4 RAM @2666Mhz.
2
GRAPHIC:
SIZE:
Nvidia Geforce RTX 2070
8GB VRAM
OPTICAL DRIVE
None
OPERATING SYSTEM
Windows 10 Home, 64-Bit
BATTERY
4-Cells lithium-ion battery @ 6Hrs
DISPLAY:
RESOLUTION:
15Inches
1920 X 1080 FHD.
MANUFACTURER WARRANTY
1 Years
RELEASE YEAR
2019
BLUETOOTH
YES./ 5.0
SIZE
10.3 in x 14.2 in x 1 in ; D x W x H
WEIGHT
5.29 pounds
ASUS GL504GW-DS74R REVIEW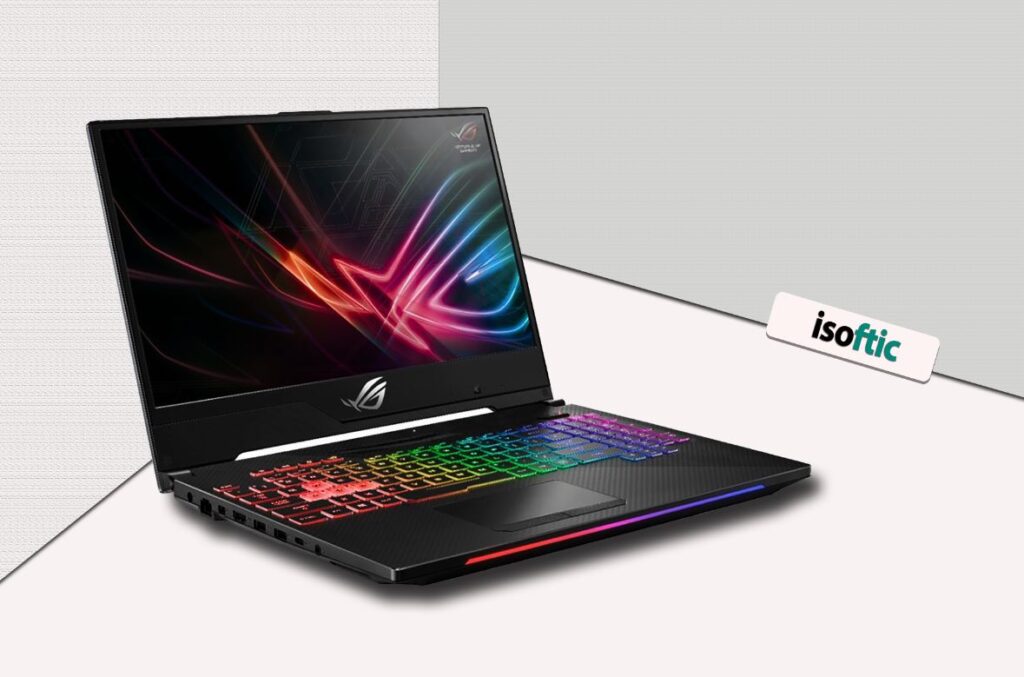 DESIGN
There is two definite arrangement on the lid which has the brushed aluminum finish. The lid is created in such a way to allow efficient heat dissipation, not like some system that normally have the lid block vent from going out of the system. Asus designed the Strix SCAR II in such a way that gamers would love. Nowadays, gaming PCs don't feel complete without the presence of some excellent RGB lighting. Also, on the SCAR II, the ROG logo located on the lid, the color bar on the front part of the system, and the keyboard are all parts with the customizable RGB effects.
SIZE AND WEIGHT
The size of the laptop is 14.2 inches wide, 10.3 inches in-depth, and 1.0 inches in Height. And the weight of the laptop is 5.29 pounds.
DISPLAY
One of the new properties about the Strix SCAR II is the 15.6-inch FHD 1920 x 1080 IPS panel having a refresh rate of 144 Hertz. The SCAR II also brings to its users extremely narrow bezels on three sides of the screen and has a thicker chin for the bottom, which also holds the camera. The IPS panel on this system is anti-glare, bright, and has right viewing angles. The excellent refresh rate and 3ms response time eradicates most of the in-game motion blur and tearing.
KEYBOARD
On seeing this keyboard base and design, I would say there has been a considerable amount of work and effort put to the design of the keyboard base of the laptop. The carbon fiber pattern on the bottom has an overlay of camouflage section. The keyboard sides are a bit raised, which creates a space between the lid and the base when the lid is closed. The SCAR II comes with the HyperStrike Pro keyboard, which was inspired by desktop-gaming keyboard layouts. The system uses the ROG Overstroke technology, which allows for faster key actuation and a 1.8mm key travel distance.
SOUND
The Asus Strix Scar II's audio lacked treble, but it was still loud enough to fill a room. However, some people won't pay much attention to the speakers because they would typically game on a headset. I still think the speakers do an excellent job on its output.
PERFORMANCE
The SCAR II is powered by an 8th generation Intel Core i7-8750H CPU. At the same time, the most appreciated upgrade comes in the form of NVIDIA GeForce RTX 2070 GPU backed by 16GB of RAM and 512GB SSD. This six-core CPU provides a significant boost in performance, enabling for the exceptional gaming experience. On this system, you can play games, record, or live-stream gameplays simultaneously. You can play any AAA title game on this system, and it won't have any form of problems on the way. Even titles that support real-time ray tracing due to its enormous performance boost.
STORAGE
The Strix Scar II took about 10 seconds to copy 4.97GB of mixed multimedia data for a speed of 508 Mb/s. Exceeding the 287 MBps category average and leaving other market rivals to the dust.
PORT
The I/O ports on the system consist of a single USB 3.1 Gen 2 (Type-C) port, a single USB3.1 Gen2 port, and two USB3.1 Gen1. It also has an HDMI 2.0, a mini display port 1.2 and 3.5mm audio jack, a single Ethernet, and an SD card port.
MEMORY
it's dual-channeled slots with 16 DDR4-2666 SDRAM, which can be expandible to 32GB.
BATTERY
As we all know, gaming laptops are recognized for their average battery life. Users should lower their expectations from the Strix SCAR II as it is recommended for users to use it while plugged in always. (Especially while running games) to get the most out of it. When not in charge, it can last for about 6 to 7 hours on moderate use without any games running.
CONCLUSION
Asus ROG Strix SCAR II looks encouraging and powerful to run most graphics-intensive titles/games, thanks to the RTX GPU. The higher refresh rate also helps to prevent game tearing and blurring, and the minimal-bezel display allows for an impressive look and beautiful gaming experience.