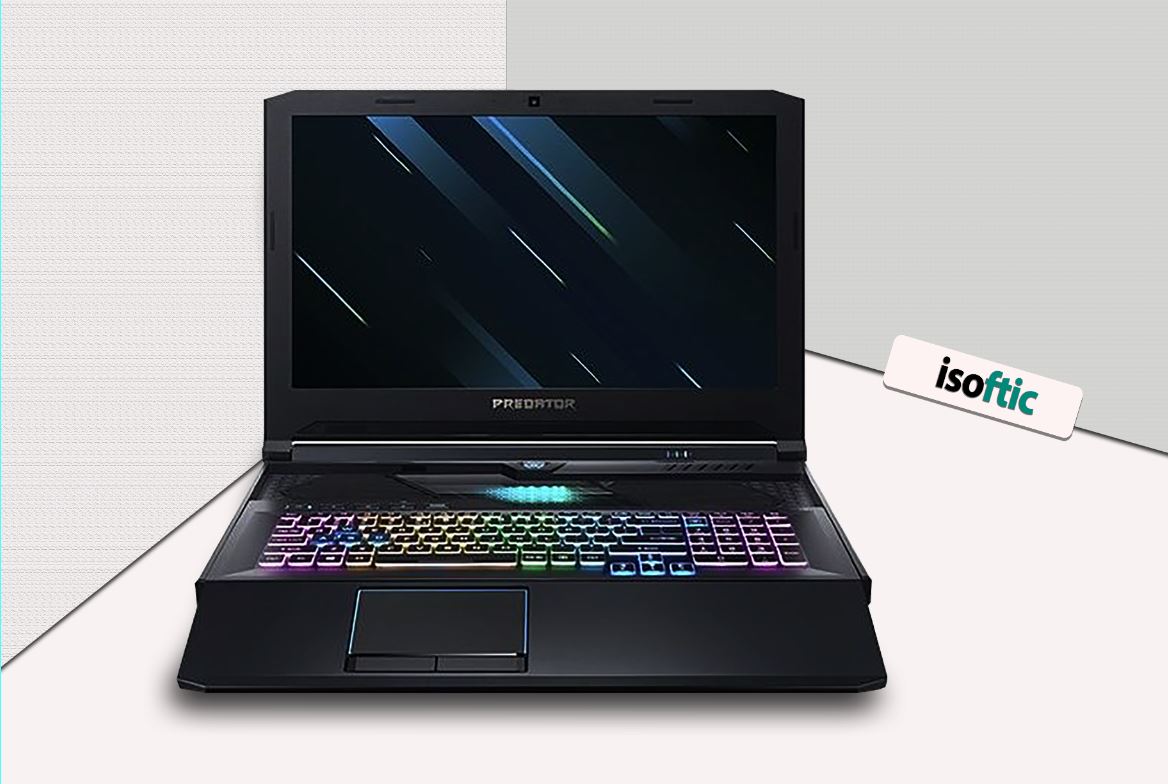 Acer Predator Helios 700 can also be referred to as a battle station. As the Helios 700's comfortable keyboard comes into play, the highly effective cooling kicks on, and the system also overclocks the powerful 9th Gen Core i9 CPU and RTX 2080 GPU that comes with it. But even at a high start price, the Helios 700 isn't all that perfect, with the lack of accurate decent display and speakers. Disregarding, this is still one of the most durable and robust gaming laptops you could get.
ACER PH7177190D9 SPECIFICATIONS:
BRAND
ACER
MODEL
PH7177190D9
PROCESSOR:
SPEED:
Intel 9th Generation Core i9 9980GK @ 2.4Ghz
STORAGE:
SSD:
HDD:

M.2 NVMe 1TB SSD
None
PORT
Headphone Jack
Number of USB 3.0 Type A Ports
Number of HDMI Outputs

YES
3
1
MEMORY:
SLOT:
32GB DDR4 RAM @2666Mhz Expandable to 64GB.
2
GRAPHIC:
SIZE:
Nvidia Geforce RTX 2080.
8GB Video Memory.
OPTICAL DRIVE
None
OPERATING SYSTEM
Windows 10 Home, 64-Bit
BATTERY
4-Cells lithium-ion battery @ 3Hrs
DISPLAY:
RESOLUTION:
17Inches
1920 X 1080 FHD.
MANUFACTURER WARRANTY
1 Years
RELEASE YEAR
2019
BLUETOOTH
YES./ 5.0
SIZE
11.8 inch x 16.9 inch x 1.6 inch ; D x W x H
WEIGHT
10.8 pounds
ACER PH7177190D9 REVIEW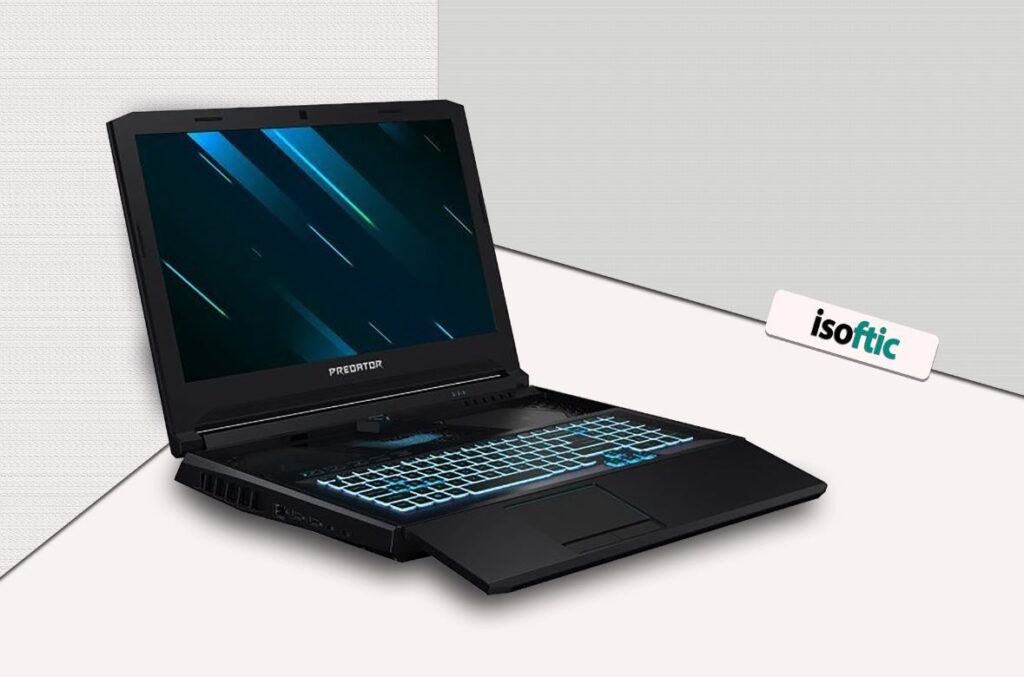 DESIGN
This gaming beast has two glossy blue curves on both sides of the lid. At the center, you'll see Acer's Predator logo, with blue backlighting. The interior hosts Acer's HyperDrift keyboard, which is used in two modes: The docked mode and the undocked mode. When the keyboard is in the dock, it's in its usual position and produces regular speeds. You can also undock the keyboard by sliding it down toward you; by doing this, you reveal the RGB-lit glass panel with well-crafted heat pipes underneath it. The undocking action triggers overclocking and also increases airflow as it exposes two intakes on either side of the pipes. This may be a little too flashy for some users.
SIZE AND WEIGHT
The size of the laptop is 16.9 inches wide, 11.8 inches in-depth, and 1.6 inches in Height. And the weight of the laptop is 10.8 pounds.
DISPLAY
The Predator Helios 700 has a 17.3-inch, 1920 x 1080 display, which is equitably bright and has an effortless, 144-Hz refresh rate powered by Nvidia G-Sync technology. I still think the panel is quite dull for a gaming beast with this kind of chassis. You might want to plug it into a gaming monitor. Producing about 287 nits, the Acer Predator Helios 700 came close to the 296-nit category average.
KEYBOARD
The system comes with five replacement keys; they're precisely for the WASD keys, Profiles in PredatorSense software enable you to adjust the keys for gaming or typing. You can even change the actuation of the keys within those settings from 1.0mm to 2.8mm. The keyboard also comes with some assignable keys for easy access to the system. As for the RGB lighting, there are three areas: the keyboard layout, the touchpad layout, and the heat pipe. The keyboard allows for per-key lighting and beautiful lighting effects.
SOUND
The Predator Helios 700's front-firing speakers are accurately loud. Even if I still think it needs a little bass. The Helios 700 has a Waves MaxxAudio software. This software gives you access to full customization choices for bass, details, width, and some other options.
PERFORMANCE
Below this system's glass panel, which is packed with heat pipes, is an Nvidia GeForce RTX 2080 graphics card, which has 8GB of video memory. Shadow of the Tomb Raider gameplay in highest settings and 1080p ran at 91 FPS. As for the CPU, it is powered by Intel's Core i9-9980HK processor and comes with 32GB of RAM; the Predator Helios 700 was able to handle 40 Google Chrome tabs and five videos from youtube efficiently without any issue.
STORAGE
The Acer's 1TB SSD was able to copy 4.97GB of mixed multimedia files in 10 seconds. Meaning it has a speed of 509 Mb/s, which is slower than the average for premium gaming laptops (781 MBps).
PORT
This system has a wide range of ports options. On the left side, you'll find two USB 3.1 ports, an RJ45 Ethernet port, a headphone jack, and a microphone jack, while the right side features one USB Type-C port, one Thunderbolt 3 port, and one USB 3.1 port. The backside has the power jack, an HDMI 2.0 port, and a DisplayPort.
MEMORY
it's dual-channeled slots with 32GB DDR4-2666 RAM, which can be expandible to 64GB.
BATTERY
Due to the system's high performance and power, the battery life is impoverished. When used continuously to surf the web over Wi-Fi with the screen brightness set at 150 nits, the Predator Helios 700's battery lasted for about 1 hour and 43 minutes, which is almost half of the premium gaming laptop average of (3:11). If maximum battery life is your concern, then consider looking elsewhere because the
CONCLUSION
The Acer Predator Helios 700 is a significant gaming beast when it comes to system performance. Also, this machine has a high cooling mechanism and a comfortable keyboard, all wrapped in a contemporary design. Despite all this, the screen's display and sound don't live up to the gaming laptop standards. Overall, the Predator Helios 700 is a reliable and well-built gaming laptop if you're craving for performance.