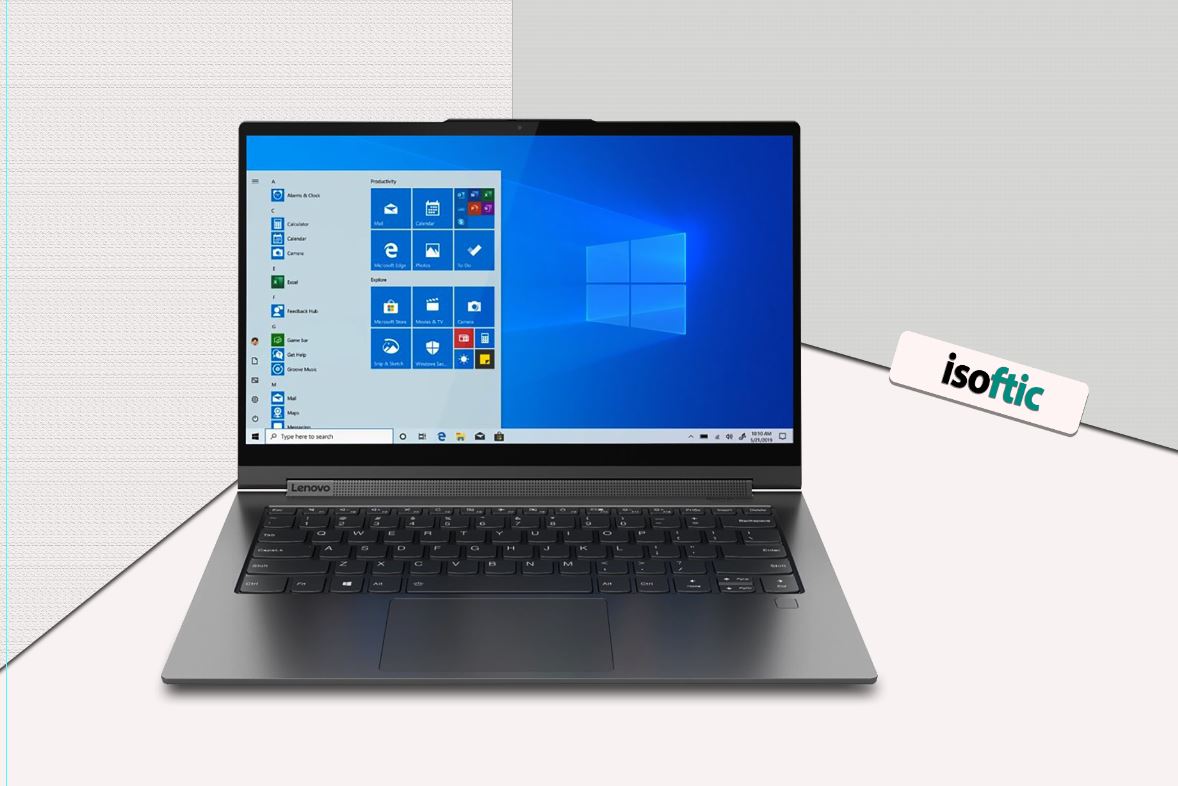 Yoga laptops have been Lenovo's playground for showcase and innovation. On introducing the 14-inch version of the Yoga C940, Lenovo focused on clarification instead of any significant changes. Like its predecessor, the Yoga C940 came in a gorgeous design, along with a very bright, vivid 4K and 1080p display options, fast and stable performance, and impressively long battery life. While Lenovo has taken a few steps forward with the Yoga C940, the company's rivals have made significant essential developments in recent months. So, as excellent as it is, the Yoga C940 is no longer the only choice for those looking for a unique 2-in-1 laptop and one of the laptops with the best battery life.
LENOVO YOGA C940 SPECIFICATIONS:
BRAND
LENOVO
MODEL
YOGA C940
PROCESSOR:
SPEED:
Intel 10th Generation Core i7 1065G07
1.3Ghz Turbo up to 3.9Ghz
STORAGE:
SSD:
HDD:

M.2 NVMe 512GB SSD
None
PORT
Headphone Jack
Number of USB 3.0 Type A Ports
Number of HDMI Outputs

YES
1
1
MEMORY:
SLOT:
12GB LPDDR3 RAM @3733Mhz.
2
GRAPHIC:
SIZE:
Integrated.
OPTICAL DRIVE
None
OPERATING SYSTEM
Windows 10 Home.
BATTERY
4-Cells lithium-ion battery @17.8Hrs
DISPLAY:
RESOLUTION:
14Inches
1920 X 1080 FHD.
MANUFACTURER WARRANTY
1 Year
RELEASE YEAR
2019
BLUETOOTH
YES./ 5.0
SIZE
8.5 in x 12.6 in x 0.6 in ; D x W x H
WEIGHT
2.98 pounds
LENOVO YOGA C940 REVIEW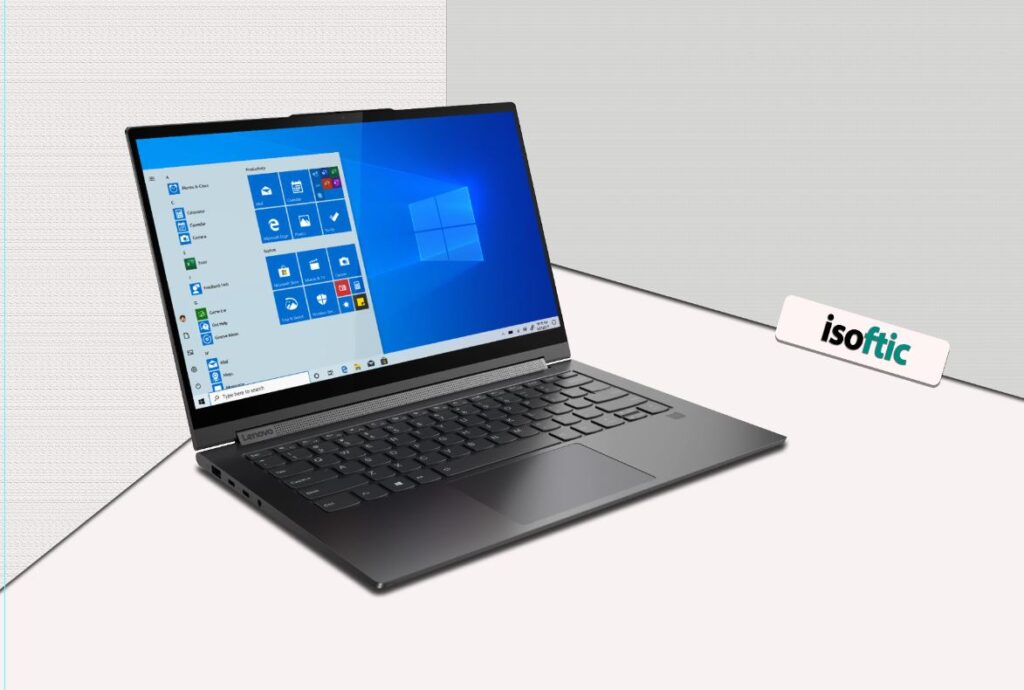 DESIGN
In simple terms, the Lenovo Yoga C940 is an appealing system. While I would appreciate some more diverse color options, I have to admit that the Lenovo Yoga C940 does look good. This unit came in a gunmetal gray chassis with little detailing. The system also looks clean, having the brand name of the laptop in the top left corner of the back part of the lid, "Yoga 9 Series," imprinted into the top of the system, and 'Lenovo' on the soundbar.
SIZE AND WEIGHT
The size of the laptop is 12.6 inches wide, 8.5 inches in-depth, and 0.6 inches in Height. And the weight of the laptop is 2.98 pounds.
DISPLAY
The Full HD version of the laptop is also a stunner, even at that limited resolution. Though the display isn't big enough for a 1080p image to become fuzzy, making it ideal for seeing detailed pictures and also for getting work done without being too much of a drain on the battery. There's also a 4K model, which gets brightness increase to 500 nits, which will be fitting if you either do a lot of competent photo editing or want to watch movies in 4K on streaming sites.
KEYBOARD
The keyboard on this laptop is merely fantastic. The spacing between the keys, the travel, the comfy feel of the keys – it's all astonishing. However, some might find it hard to get used to due to the laptop's size; still, that won't be a problem for most users.
SOUND
This 2-in-1 laptop has a soundbar constructed into the actual hinge of the system, and mind you; It's not the only speaker on the system; there are two more on the bottom of the laptop. This speaker setup makes for a sound that is far better than your average laptop. No need for your Bluetooth speaker; the bass had surprising depth, and the vocals were fresh. The soundbar also has a better surround-sound effect than most premium laptop speakers do.
PERFORMANCE
This model is equipped with a 10th Gen Intel Core i7-1065G7 processor and a 512GB SSD storage. The 4K Yoga C940 has 16GB of RAM and a 32GB Intel Optane drive, whereas the 1080p model has 12GB of RAM.
There was no lag or decrease in performance, even with 20 Google Chrome tabs open, four of them were even playing 1080p videos on youtube. The 4K model had a score of 18,709 on the Geekbench 4.3 overall performance test, while the 1080p version had 18,672.
STORAGE
Although both models have 512GB SSDs of storage, the 1080p version duplicated 4.97GB of mixed multimedia files in 5 seconds, with a speed of 1,017.9 megabytes per second. In contrast, the 4K model, with a 32GB Intel Optane drive, used about 13 seconds, reaching only 391.5 MBps. A more in-depth look in both systems shows that the 1080p unit has a Samsung storage drive while the 4K unit uses a SanDisk drive.
PORT
There are enough ports on offer here, which is excellent if you do want to use this for your daily production. On the left side of the system, you'll find two Thunderbolt 3 ports, USB 3.1 Type A, and a headphone jack. While on the right, there's a power button. I also wished it came with an SD card slot or an HDMI port, but that's what we get guys. I'm just happy that Lenovo left the USB Type-A port, something Apple has abandoned even in the MacBook Air.
MEMORY
it's dual-channeled slots with 12 DDR4-2666 SDRAM.
BATTERY
The C940 continues in the Yoga culture of having a very long battery life, which is as expected. The 1080p model sustained its self for about 11 hours on a battery test, which involves continuous web surfing on Wi-Fi at a brightness of about 150 nits.
CONCLUSION
I do like the Yoga C940 a lot. It's the type of laptop that will fit just about any user, from business users to students and even content creators. It has a superior and premium chassis, an appealing display (especially the 4K option), reliable performance delivery, and the best part of all, the long-lasting battery life. Above all, the Yoga C940's still has some unique features, a stylus housing, and webcam cover that helps it stand out from other rivals.