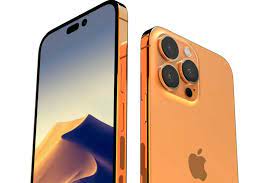 Analyst Ming-Chi Kuo said earlier this week that the iPhone 14, iPhone 14 Pro will be the most expensive Apple phone ever. This bad news was followed by a small bit of good news: TrendForce predicted that the Pro version would double the base storage on the entry-level model, from 128GB to 256GB. Even this good news may not be set in stone, which is a shame.
According to another opinion provided by Haitong International analyst Jeff Pu and obtained by MacRumors, Apple will maintain the same level of storage as it did with the iPhone 13 Pro. That is, you can choose between 128GB, 256GB, 512GB, and 1TB.
Even though it might seem like a safe bet to say that the last generation won't change, what makes this important is that Pu has changed his mind. At first, he agreed with the idea that the new standard for the iPhone 14 Pro would be 256GB, but he has changed his prediction based on new information. If that's true, there's no way around it: that's sad.
Based on his analysis, Kuo thinks that the iPhone 14 range will sell for about 15% more than the iPhone 13 range. Others have said that the Pro models could go up in price by $100, which would make them start at $1,099 and $1,199, respectively. This increase would be much easier to take if it came with twice as much space.
Apple, on the other hand, doesn't seem to think that demand will drop, even though economists are warning that a recession is coming soon. Bloomberg says that the company has ordered the same number of iPhone 14s as it did with the iPhone 13 last year: 90 million. In his research note, Pu said that this prediction was pretty close to the truth. "Based on our recent survey of the supply chain, we are sticking to our plan to build 91 million iPhone 14s in 2H22, compared to 84 million iPhone 13s in 2H21, as there are no major problems in the supply chain," he wrote.
Even though rumours of a price hike and a rising cost of living have caused many companies to lower their shipment estimates, Apple has good reason to be optimistic. We expect the iPhone 13 mini to be replaced by the 6.7-inch iPhone 14 Max (or maybe "Plus"). Since past "mini" phones didn't sell well, this could give Apple a boost. But Apple's real goal is to get people to upgrade from the regular iPhone 14 to the Pro.
According to reports, the company plans to make the difference between the two tiers clearer than ever by giving the more expensive phones a faster chipset, 50MP camera, notch-less design, and an always-on display. Even though these rumours come from sources that are usually reliable, they are still just that for now. But we shouldn't have to wait too long. For the past 10 years, Apple's iPhone event has almost always been in early September—the iPhone launch could happen as soon as Sept. 6—and we're sure that 2022 will be the same.
Check out or top deals on iPhone 13