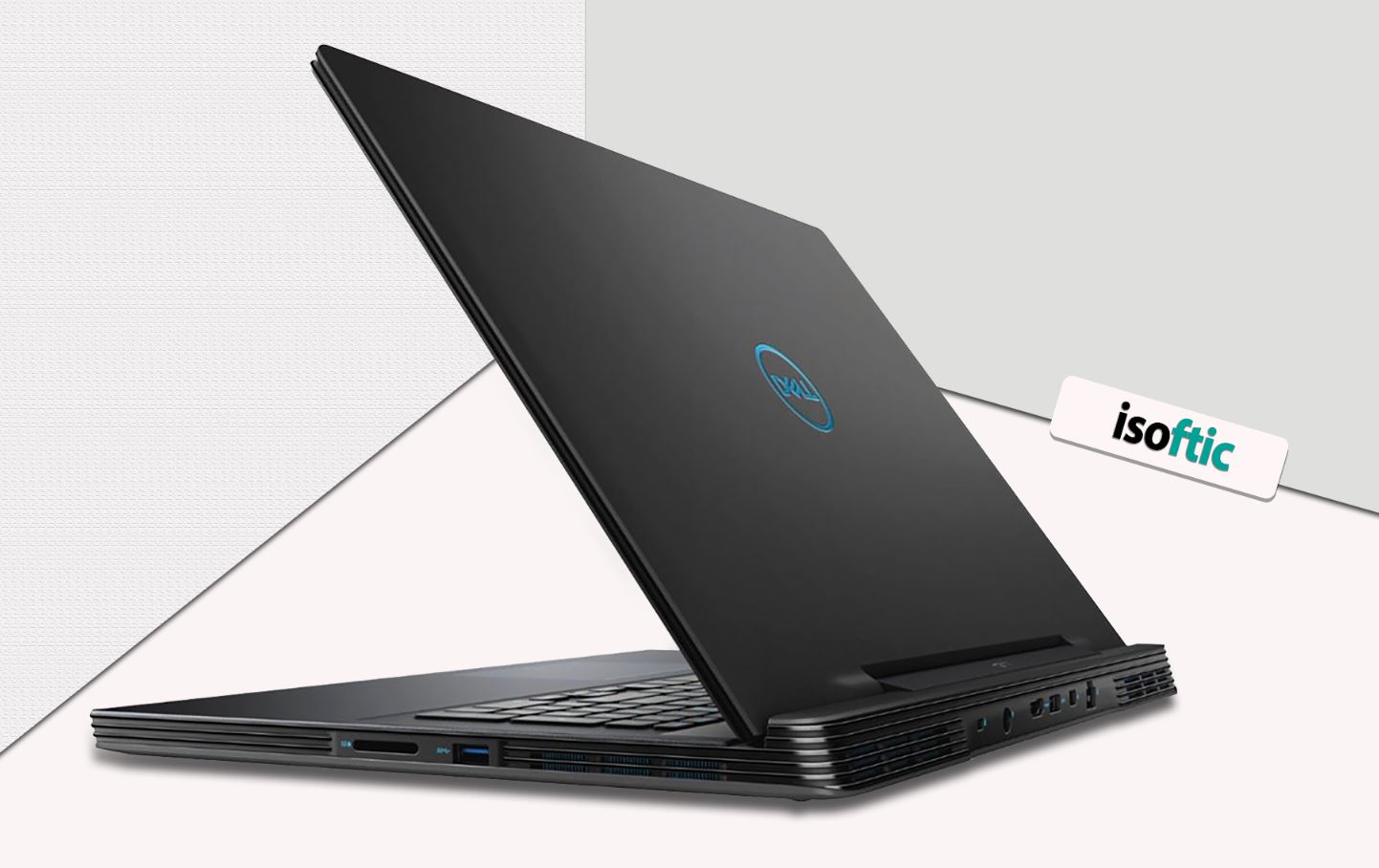 The Dell G7790 makes for an excellent gaming laptop. This is because it's probably one of the most cost-effective laptops on the market with an Nvidia GeForce RTX 2060. At its current price point, you're getting a heck of a deal.
In these specifications and reviews, we will take a look at performance, Design, Size, weight, Video memory, Display, keyboard, Port, sound overclocking, battery life, and everything else you would want to know about the laptop. And to help you decide if its a laptop you should consider buying.
Dell G7790 Specifications:
BRAND
Dell
MODEL
G7790-7152GRY-PUS
PROCESSOR:
SPEED:
Intel Core i7-9750H
2.6GHz turbo 4.5Hz
STORAGE:
SSD:
HDD:
SSD M.2 + HDD
256GB
1TB
PORT
Headphone Jack
Number of USB Ports
Number of USB 3.0 Type A Ports
Number of USB 3.1 Type C Ports
Number of HDMI Outputs
Number of Thunderbolt Ports
Number of Thunderbolt 3 Ports

YES
3
3
1
1
1
1
MEMORY:
SLOT:
16GB RAM, SUPPORT 32GB
2
GRAPHIC:
SIZE:
NVIDIA GeForce RTX 2060
6B RAM GDDR6
OPTICAL DRIVE
None
OPERATING SYSTEM
Windows 10 pro
BATTERY
90 WHrs, 4-cell Li-ion battery
DISPLAY:
RESOLUTION:

17.3 inch IPS PANEL
1920 x 1080 (Full HD) 144Hz

MANUFACTURER WARRANTY
1 Year
RELEASE YEAR
16 August 2019
BLUETOOTH
YES./ 5.0
SIZE
40.4 x 29.58 x 2.5cm; W x D x H
WEIGHT
3.3KG
Dell G7790-7152GRY-PUS Review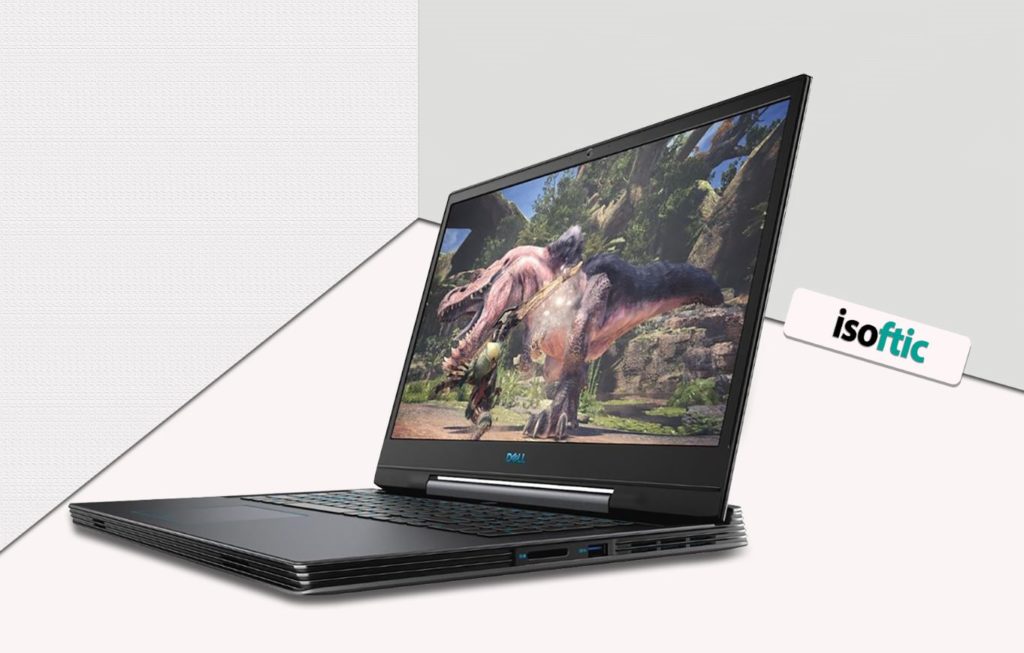 DESIGN
It features a metal lid that has a smooth matte black finish with a blue dell logo within the center. It's also noticeably trimmed down and less chunky looking compared to the previous models of the G7 series which gave rise to the thin screen bezels.
SIZE AND WEIGHT
The size of the laptop is 40.4cm wide, 29.58cm depth, and 2.5cm Height. it's also quite slim for a 17-inch laptop. And the weight of the laptop is 3.3kg.
DISPLAY
Built with a narrow bezel, the 17.3″ G7 Gaming Laptop from Dell is provided with a 1920 x 1080 Full HD display. The display is driven by intels UHD graphics 630 and NVIDIA GeForce RTX 2060 graphics card with 8GB of GDDR6 VRAM. With a dedicated graphics card, you'll be able to crank up in-game visual settings and enable additional graphical eye-catching options to enjoy your games at their best. There are also different configurations for screen refresh rates, you can get the 60Hz option or the 144Hz option.
KEYBOARD
The keyboard has 4 zones of RGB backlighting and can be controlled from the Alienware control center software. But features the tiny arrow keys which are less comfortable for gaming. The power button is seen at the center position of the laptop's layout which has an optional fingerprint upgrade for 22 dollars, it also has minimal flex when pushed hard downward. Overall it's a good keyboard.
SOUND
Hear enemies approach in battle royal games with built-in, dual speakers and the Nahimic Sound Center for intuitive audio and voice controls and in-game visual soundtracking.
PROCESSOR
Engineered and equipped with a 2.6 GHz Intel Core i7-9750H Six-Core processor, which may even be pushed up to 4.5 GHz via turbo-boosting, the Dell G7 17 possesses powerful performance for uninterrupted gameplay.
GRAPHICS
It comes with an on-board graphics adapter model of intel UHD graphics 630 and also with the recent Nvidia graphics Card, RTX 2060 with 8gb Dedicated memory GDDRR6 clocked at 6001MHz and can be overclocked.
STORAGE
Experience faster load and rendering times and a quieter system, thanks to multiple storage options that include dual drives with SSD options, plus M.2 NVMe PCIe. It has a 256GB NVMe PCIe M.2 SSD and a 1TB SATA III 2.5″ hard drive.
PORT
Enjoy the advantage of multiple port options, If you want to take advantage of external storage or connect peripherals such as optical drives, memory card readers, printers, and more, this can be done using three USB 3.1 Gen 1 Type-A ports, one of which features PowerShare technology, and one Thunderbolt 3 port, which also supports USB 3.1 Gen 2. Furthermore, using its HDMI 2.0b, Mini DisplayPort 1.4, and Thunderbolt 3 port, you can connect external displays for extensive multitasking.
MEMORY
It has 16 GB of RAM DDR4 2666MHZ installed and, in terms of upgrade, a single memory slot has a 16 GB module expandable to 32gb that'll allow you to efficiently multitask and quickly access frequently-used files, programs or applications.
BATTERY
Equip with the 90-watt hour battery and on the average, you'll get about 7hrs of productivity and streaming, media use. But as for gaming, the battery can last for up to 2hrs 30min which is very nice for a gaming pc seeing that most gaming PC's don't have a long-lasting battery.
CONCLUSION
With no doubt, I can say this makes for a tremendous gaming laptop. The very fact that it has a long-lasting battery life even for gaming makes it a unique machine. This can be recommended for gamers and content creators with a need for higher battery life.