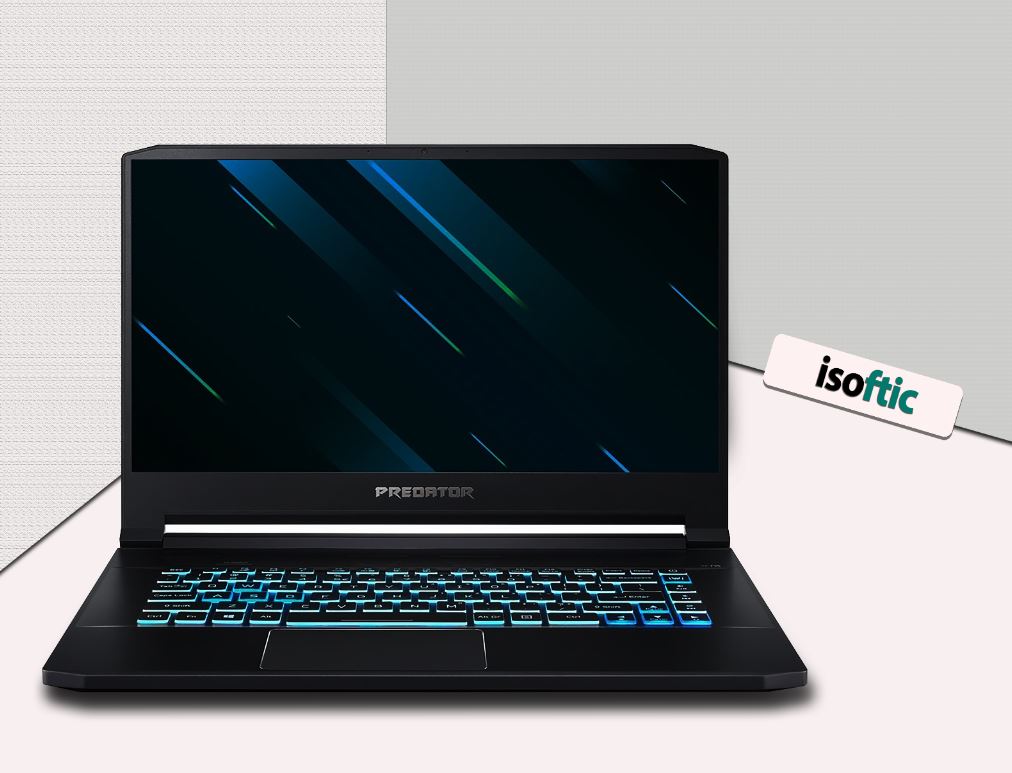 This gaming laptop comes with a slim and light chassis. It packs a serious punch with an abundance of powerful components, including a 9th Gen Intel processor and one of Nvidia's new RTX 2060 graphics card. There are some trade-offs here, like below-average battery life. Still, overall the Triton 500 is good enough to be added to the list of best gaming laptops and best RTX 2060 gaming laptops.
ACER-TRITON 500 PT5155175BH SPECIFICATIONS:
BRAND
ACER-TRITON 500
MODEL
PT5155175BH
PROCESSOR:
SPEED:
9th Gen Intel® Core™ i7-9750H 2.6Ghz
STORAGE:
SSD:
HDD:
SSD
512GB (M.2 Optane)
none
PORT
Headphone Jack
Number of USB 3.0 Type A Ports
Number of HDMI Outputs

YES

3
1
MEMORY:

SLOT:
16GB DDR4 2666Mhz.(Maximum of 32GB)
2
GRAPHIC:
SIZE:
NVIDIA GeForce RTX 2060
6GB GDDR6 VRAM
OPTICAL DRIVE
None
OPERATING SYSTEM
Windows 10, 64-Bit.
BATTERY
80Whr 4-Cells lithium-ion battery
DISPLAY:
RESOLUTION:
15.6″ Inch
1980 X 1080 Full HD Panel.
MANUFACTURER WARRANTY
2 Years
RELEASE YEAR
2019
BLUETOOTH
YES./ 5.0
SIZE
14.1 x 10 x 0.7 inch; W x D x H
WEIGHT
4.41 pounds
ACER-TRITON 500 PT5155175BH REVIEW
DESIGN
Acer continues to flourish on the interior of their notebooks, lining specific keys in a semi-transparent plastic that serves to enhance the blue-green keyboard LED's. The touchpad has a little bit of elegance, thanks to its smooth edges and the triangular-shaped vents by the top of the chassis, which give the laptop an elegant feel. And also, there is a turbo button that hints the power within this machine.
SIZE AND WEIGHT
The size of the laptop is 14.1 inches wide, 10 inches in-depth, and 0.7 inches in Height. And the weight of the laptop is 4.41 pounds.
DISPLAY
The Triton 500's 15.6-inch screen offers a reasonably vibrant color that's held back by a rather dim display. But though the view was just as lovely during a "Battlefield V" playthrough. To make the most out of that power, Acer has included a 15.6-inch IPS 1080p 144Hz panel with an 81.3 percent screen-to-body ratio. The screen is not only reasonably stylish but color-rich, boasts decent viewing angles, and is bright enough to view outside.
KEYBOARD
It doesn't come with a mechanical keyboard, but the Triton's keys felt great when used for typing. The excellent, 1.7-millimeter key travel, which also has 70 grams of actuation, felt like bouncing on a set of firm, rebounding mattresses.
SOUND
Found on the bottom front deck of the system, the Triton's speakers are a bit little but loud enough. Combined with some preinstalled software (Waves MaxxAudio and Acer TrueHarmony), the notebook managed to fill an empty lab with a very loud and detailed sound.
PROCESSOR
This Triton is also a force to surmise with on the processing front, thanks to its 2.6-GHz Intel Core i7-9750H processor. The notebook handled with ease 35 tabs of Google Chrome, some of which were running Twitch streams, Tweetdeck, and YouTube videos while an episode of a movie on Netflix was still playing.
Geekbench 4.1 used for getting an overall performance on the system and the laptop got a score of 21,290, which is just short of the premium gaming laptop average.
GRAPHICS
Acer is one of the new companies to join the RTX brand. The company has equipped the Triton 500, with an Nvidia GeForce RTX 2060 GPU, which has 6GB of graphics memory, which is amongst the most potent graphics-processors available today. The powerful graphics cards have Nvidia's new Ray Tracing and DLSS properties, which does add to the high frame rates, which portrays how light behaves in real life—producing realistic reflections and prettier graphics overall.
STORAGE
For the storage test, data transfer was carried out to determine the speed of the SSD, the Triton's dual 512GB NVMe PCIe SSDs at RAID 0 configuration copied 4.97GB of mixed-media files in 3 seconds. That spells out the blistering transfer rate of 1696.4 megabytes per second, which destroyed the GS75 Stealth's 848 MBps and Blade 15's 636.22 MBps, which both have 512GB SSDs.
PORT
Slim and sleek but packed, the Triton 500 with its multi-port options. On the right-hand side, you have some USB 3.1 ports, a Mini DisplayPort 1.4, a Kensington lock, and a Thunderbolt 3 port, which is enough to hook up a few monitors and a mouse. In contrast, on the left-hand side, you get an HDMI 2.0 port, another USB 3.1 port, an Ethernet port, and jacks for a headphone, microphone, and power.
MEMORY
it's dual-channeled slots with 16GB ddr4-2666 RAM, can be upgraded to a maximum of 32GB.
BATTERY
At this point, I think its safe to say gaming laptops are not known for long-lasting battery life, and the Triton 500 won't help change that picture. This laptop lasted 3 hours and 4 minutes on the Battery Test, which involves web surfing at 150 nits of screen brightness. That runtime is below the 3 hours, 20-minute premium gaming laptop average — but not by much.
CONCLUSION
In conclusion, it's hard to pick too many faults with the Triton 500. It's a surprisingly good gaming machine with some elegant features, good-quality speakers, and some serious gaming power under the hood.