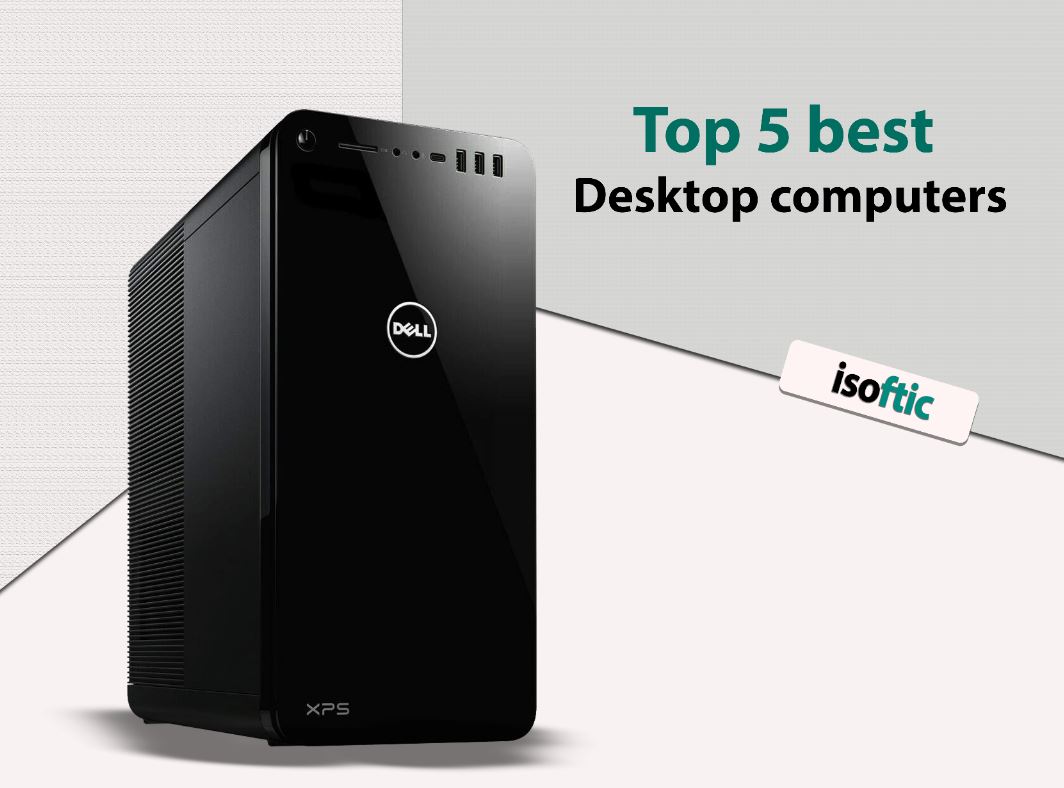 Top 5 best desktop computers 2020
Through extensive research and testing, we have put together a list of options that will handle specific computer tasks. Whether it's price, performance, or its particular use. Check our extensive review for the top 5 best desktop computers 2020
5 – Acer Aspire TC-885-UA92
4 – Dell G5 5090 desktop
3 – HP Omen Obelisk
2 – Apple iMac
1 – Dell XPS 8930
Comprehensive reviews of the best desktop computers 2020.
5 – Acer Aspire TC-885-UA92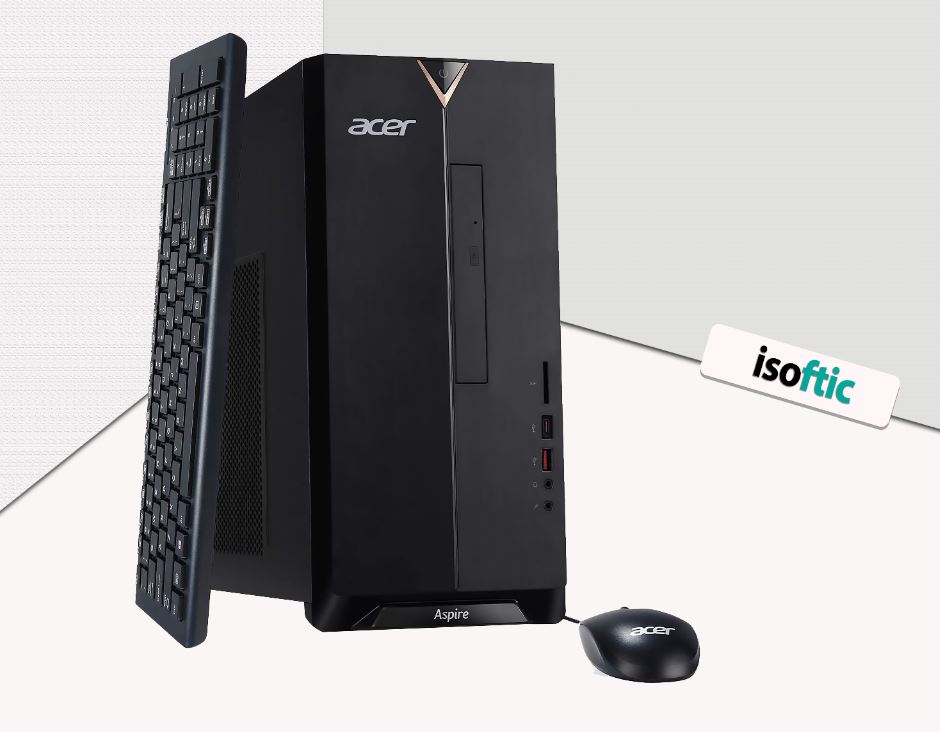 Acer is a huge widely respected pc and laptop manufacturer. What is so great about this brand is that even their cheapest models perform better than most mid-price setups. The Acer Aspire TC-885-UA92 is not an exception. This is a quick rundown of its dimensions. The pc tower that Acer Aspire TC-885-UA92 comes outfitted with measures 13.80 X 6.42 X 13.40 inches. It is practically light as a feather but it's also highly durable because it is made of tough rigid plastic materials.
Connectivity:
The Acer Aspire TC-885-UA92 Features 1 USB 3.1, type-c gen 2 port, 1 USB 3.1 gen 2 port, 2 audio ports, 2 HDMI ports, 1 VGA port, 4 USB 2.0 ports, 2 USB gen 1 ports, 1 ethernet port, and 3 audio ports. IT also supports Bluetooth and wifi modes of connection.
The Acer Aspire TC-885-UA92 rocks a solid CPU with a high-quality built-in 5.1 channel audio surround sound system. The latter is pretty important if you are getting a completely new rig and don't have any speakers. The first thing that made this PC so valuable for the cache, is the fact it comes outfitted with the 9th gen intel i5 9400 CPU. The intel core i5 9400 CPU rocks 4.1GHz. The CPU is strong enough to accommodate the needs of a casual gamer which also means you will be able to tackle down pretty much any computer-based task with it.
RAM:
The Acer Aspire TC-885-UA92 rocks 12GB DDR4 RAM. This is substantially more than most budget computer desktops have to offer.
Storage:
In terms of onboard storage this pc rocks 512GB SSD. The benefit of rapid startup times is paired with a decent amount of space. Another feature that is fairly uncommon in PCs these days is the DVD rider.
These are apparently not obscured from the market and if you have any software installations or games on your CDs or DVDs you can finally put them to use. The only thing that we did not like so much about Acer Aspire TC-885-UA92 is that it rocks integrated GPU. Obviously, this feature can be improved for the least of cash, and even as that, it will work perfectly well for anything besides the most demanding games.
Acer Aspire TC-885-UA92 Price and where to purchase, see below
4 – Dell G5 5090 desktop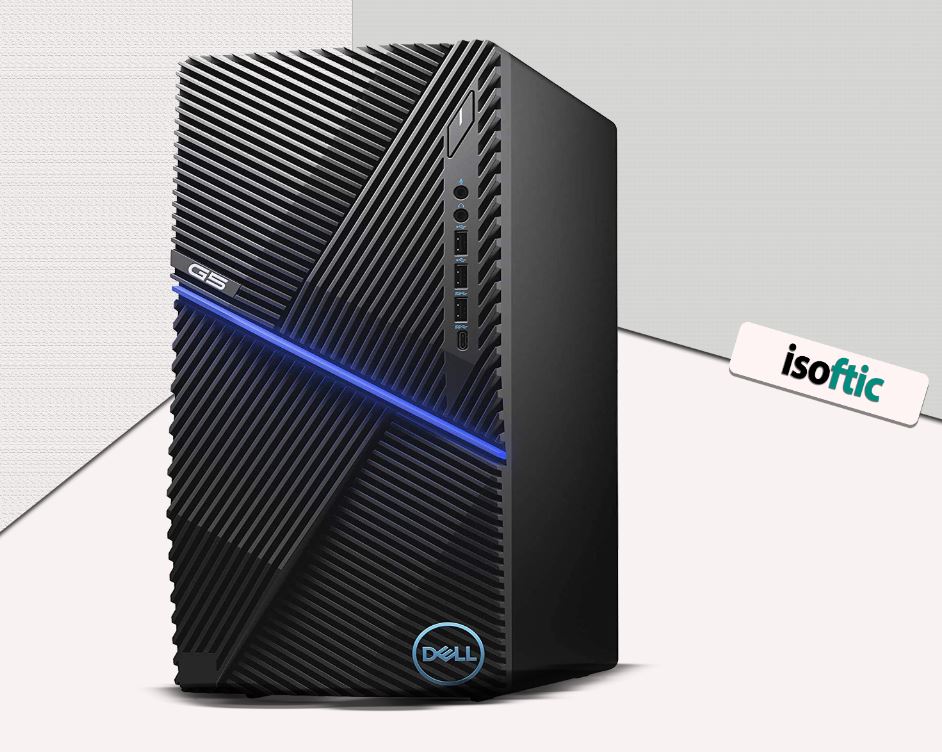 The new edition of this is one of the most advanced computer desk designs in 2020, with the top-level specifications and smart design at a more than fair price. The dell g5 5090 is a gaming desktop built to deliver the strength and flexibility required to satisfy the most demanding professional gamers.
Obviously, to improve sound engineers, video editors, photographers, and students alike, they are good and well-rounded enough.
Processor:
It equipped with an intel core i7-9700H 8 cores at 3.0GHz to 4.70GHz processor. it's more than adequate for the latest up and coming games. Its robust performance is also suitable for heavy-duty editorial and content creation tasks.
RAM:
Dell G5 5090 desktop computer supports 16GB DDR4 RAM that is upgradable to 32GB This is a very powerful feature that makes web browsing and gaming run more smoothly
GPU:
in contrast to our previous pick that came supplied with an integrated Graphics card The Dell G5 5090 rocks Nvidia GTX 1060ti 6GB GDDR6 dedicated. It's perfect for games but it's also great for graphics-intensive tasks that photographers and video editors often have to tackle.
Connectivity:
The Dell G5 desktop has a 4 USB 3.1 Gen1, 1 USB 3.0, 4 USB 2.0, 1 HDMI, 1 Display Port (DP), USB 3.1 Type-C Gen1, 1 x Headphone/Microphone Combo Jack, 1 x SPDIF., so you are looking for a compact powerhouse look no further than Dell G5
Dell G5 5090 Price and where to purchase, see below.
3 – HP Omen Obelisk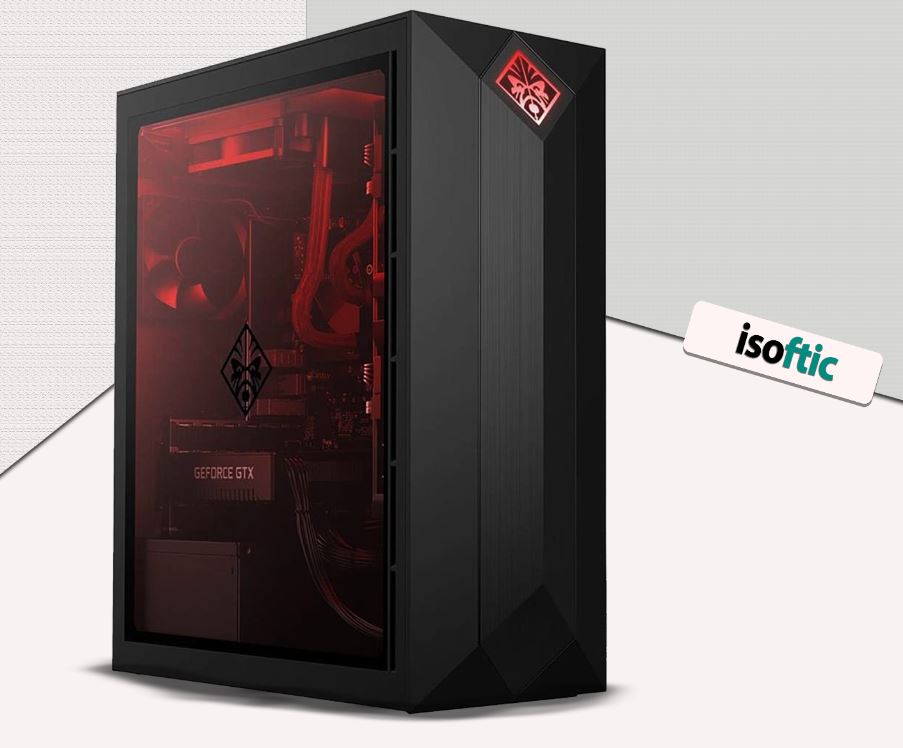 As ominous and grim as it may sound, this monster of a PC has some of the strongest specs that are strong versatile and offer a very reliable robust performance. The obelisk tower is huge and beautiful but it's also much lighter than you would expect.
It's dimension measure 14.6 X 6.50 X 17.05 inches. It weighs roughly 23 pounds. The vent system of the Omen obelisk is also phenomenal and it rocks perfectly designed interior compartment. The omen obelisk is an exceptionally efficient liquid-cooled radiator that prevents overheating.
Processor:
Omen Obelisk rocks intel 6 cores i5 8400 CPU at 2.8GHz and the overclocking capability.
GPU:
HP Omen Obelisk comes with Nvidia GTX 1060 6GB GDDR5 Dedicated memory. furthermore, the GPU rocks pascal technology that heavily complements any HD capable games.
Storage:
It comes with an internal storage of 512GB SSD M.2 and this is enough for computer-related tasks and file storage. With an option for HDD input.
RAM:
Hp omen Obelisk comes with hyper X 8GB ram and it's upgradable to 32GB RAM. Another cool feature of the omen Obelisk PC is that it rocks fully customizable internal RGB.
The default lights are set to shine brightly red, obviously to complement the aesthetic of this high tech juggernaut. additionally, there's a side panel made of tempered glass that you can use to easily see through the interior. It can allow you to spot potential problems at a glance. This is one of the strongest PC gaming rigs that the market in 2020
HP Omen Obelisk Price and where to purchase, see below.
2 – Apple iMac 2020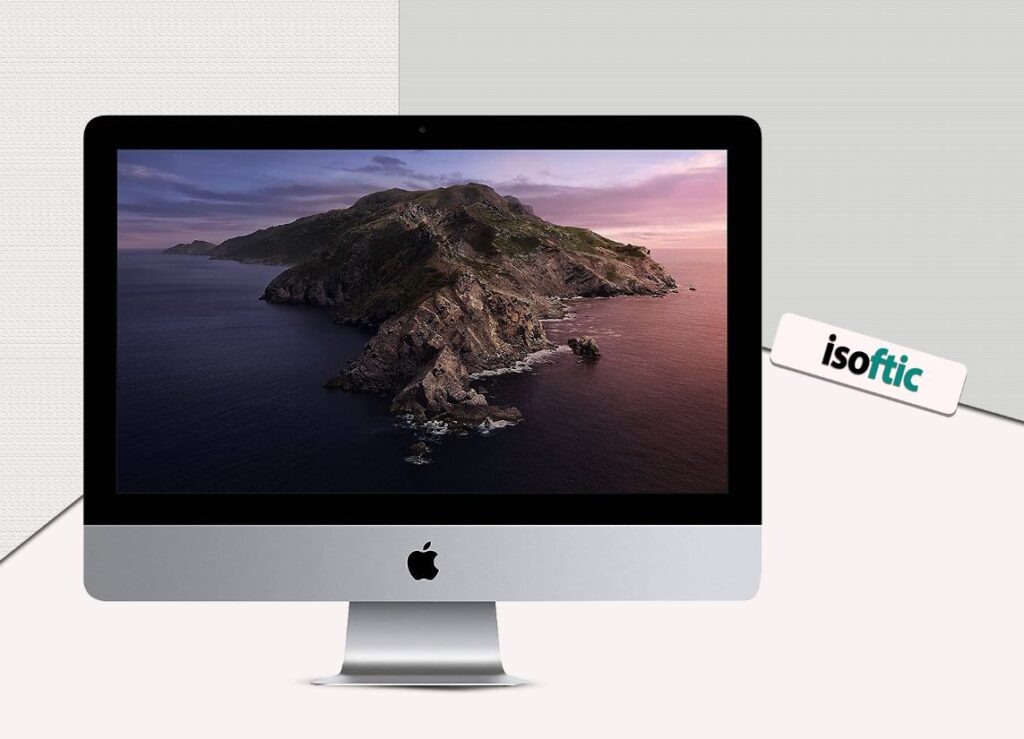 Due to very obvious reasons, apple's PCs and laptops are simply a cut above other desktop computers merely because they have specifically designed hardware that is meant to complement a specific list of proprietary software.
The iMac features a mac os X operating system with its own self-update system that is very beneficial instead of installing random updates that often bugging certain programs. The only thing you might not like so much about apple's iMac is that it rocks 1 USB type-c and 3 thunderbolt ports not only that but its main mode of connectivity is geared towards apple products almost exclusively.
Apple iMac 2020 is compatible with a wi-fi connection, although it does not support an ethernet connection. One of the unique features of iMac 2020 is the 21.5-Inch (diagonal) 4096 X 2304 Retina 4K display. it looks beautiful and smooth, it packs a very elegantly designed bezel that complements its aesthetic. The screen rocks a number of color enhancing technologies that help make it feel a bit more enjoyable for day-to-day use.
Processor:
The Apple iMac features the modest Intel i5 dual-core CPU and intel Iris 650 GPU although this is certainly not a gaming desktop computer.
It's formidable and offers reliability and consistency instead of raw power and strength. As a part of the bundle, you will also receive apple's mouse which is a very responsive PC mouse that boasts incredible click durability. and also you with the apple's magic keyboard.
Although it might take some time for you to get used to its mechanics. Apple's iMac is one of the finest desktop computers, Apple users can get for a buck. it's a bit more expensive than a regular pc. However, it's not too expensive as per apple's product standards.
Apple iMac 2020 Price and where to purchase, see below.
1 – Dell XPS 8930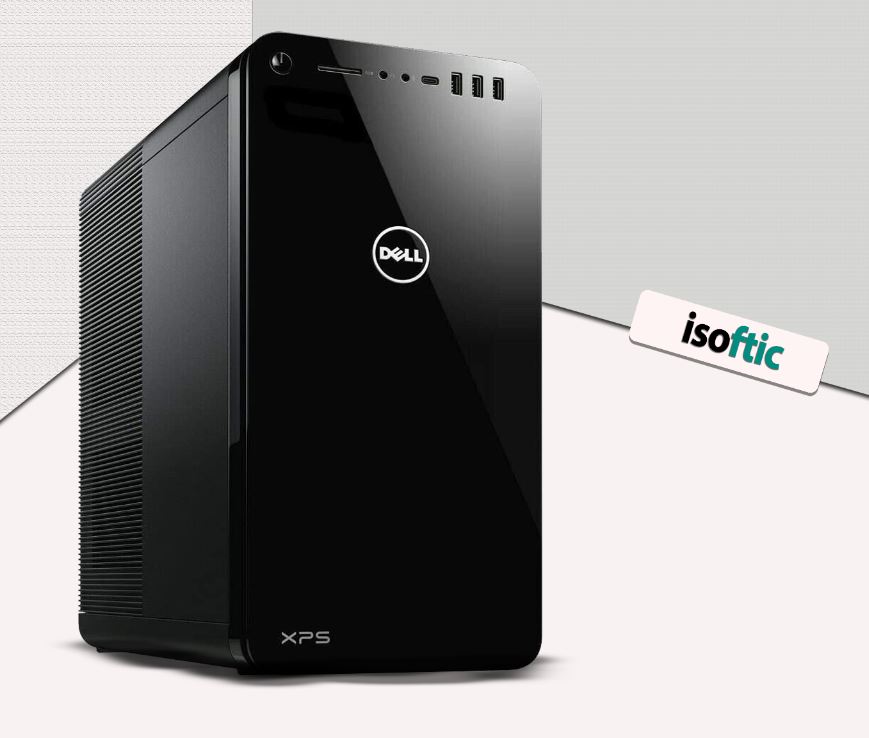 As our best overall pick generally speaking this PC is stronger more versatile and a bit better-rounded than most within this price range. If you are looking for performance backed with value, look no further than this model. The dimension of Dell XPS 8930 measure at 13.3 X 7 X 15.1 inch and it weighs roughly 22 pounds. It packed with a ton of cool high-performance features. It's still lighter than average. It also comes with pre-installed windows 10 software just like most high-end.
Processor:
Dell XPS 8930 comes with intel core i7-9700 with a processor speed of 4.6GHz per core with 16 logical processors which essentially means that it is super strong and more than suitable for any imaginable PC-related tasks.
GPU:
It's also packed with Nvidia RTX 2060 GDDR6 6gb dedicated. Which is evenly available for heavy-duty editorial scenarios and competitive online gaming. This is a superb mostly gaming feature that comes in handy for any job that relies on visuals
Storage:
The Dell XPS 8930 comes with 1tb SATA HDD with 256GB SSD for super performance and wider storage space.
Connectivity: Dell XPS 8930 is also pretty amazing and it supports 2 USB 2.0 ports, 3 USB 3.0 ports, 1 headphone port, 1 microphone port, and an SD card reader. all things taken into consideration, there's not much that Dell XPS 8930 can not handle.
it comes supplied with ultra-high-performance specs. It has a very sleek modern looking tower and it as robust as it is well-rounded. Some people might be a bit dissuaded by its steep price tag but considering how well it performs for the money. it offers more value than any similarly priced desktop PC.
Dell XPS 8930 Price and where to purchase, see below.