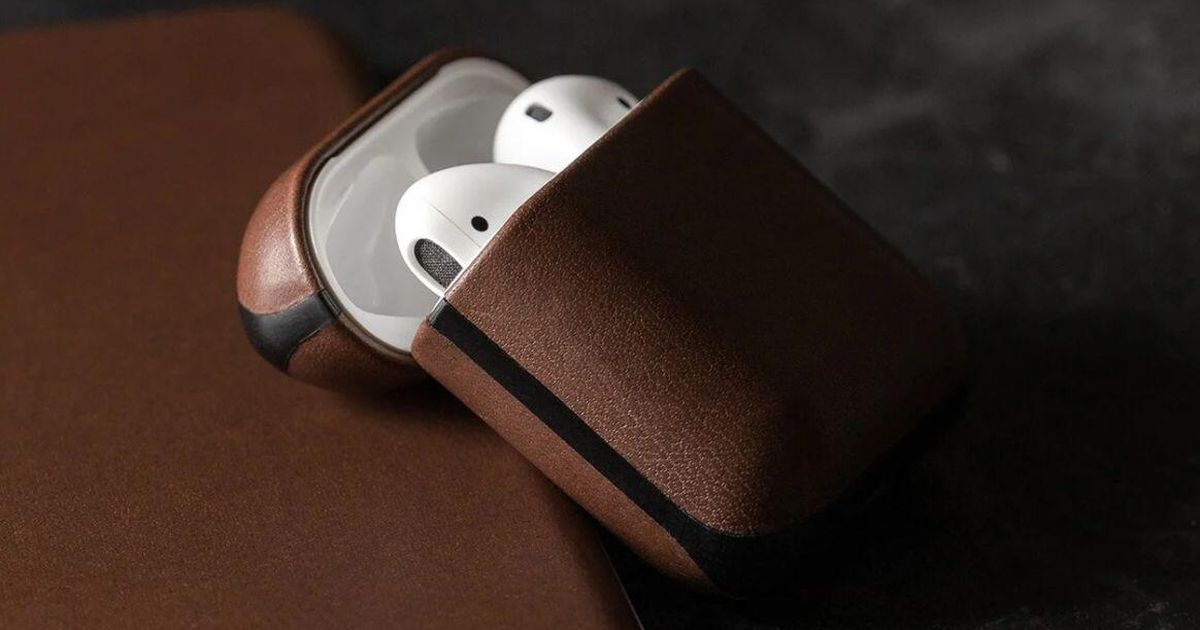 [ad_1]
Splurged on AirPods? You've already found that the case that Apple uses to house the earbuds is very slick. It's also made of rubber, which means it could break if dropped onto a hard surface.
The solution is to make an argument for the case. Sure, a cheap, garish silicone job can be found on Amazon, but wouldn't you want anything a bit more upscale? No need to go any further:
For a limited time, and while supplies last, Cheapskate readers can get a Nomad Rugged Case V1 for AirPods (brown) for free with promo code cheapskate. Just pay $7 for shipping. That same code will also work on the Rugged Case V1 in black. Note: This is a one-per-customer offer.
These two-piece cases, which were original $30, are compatible with first- and second-generation AirPods, as well as wireless charging cases, but you won't be able to see the LED charging indicator if you have one of the above.
Nomad uses Horween leather, which means that this case can grow a patina over time, much like a well-made pocket. The brown one, in particular, is absolutely stunning, as you can see in the shot. (An all-black version is also available, but I prefer the two-tone style seen here.
Your thoughts?